Although my children enjoy science, sometimes our life gets so full that we busy "science time" out and end up simply learning science organically through our many outings, activities, read together times, and chats. While this approach suits us well during this leg of our home education journey, the "box checker" in me sometimes takes comfort in knowing we are covering all the typical elementary topics, such as those presented in
Introductory Science by
Science Shepherd, a product that we were offered an opportunity to review. So, I was quick to accept the review.

I am glad I did. For, since receiving
Introductory Science, which includes 12-months of access to streaming videos, a softcover 321-page workbook, and an answer key, we have found that our life has not slowed down, while our forays into science have become less random. No longer are we in a phase where we are simply learning as we live with science. Rather, we have been slipping quick, organized, and engaging lessons on earth science into our lives and look forward to doing the same with life science, and physical science.
Quick, Easy, and Engaging
As I mentioned, much of my family's science time springs from life - informal nature study when out on walks, simple experiments at home and at classes we attend, chats and experiments, shows and workshops at library programs, engineering challenges during club activities, and more. While this approach suits us well during this leg of our homeschool journey, finding a central, cohesive way to review, tie together, and build upon science skills and knowledge gleaned from many experiences has been a blessing.
Introductory Science is just that! Aimed at children 6-11, the program includes 35 weeks of lessons presented as 2-5 minute daily videos and follow-up questions and activities in a student workbook. Topics include:
two weeks of introductory material on God's word, creation, and dominion as the underpinnings of science
one week of basic information on science skills and tools, which touches upon observing, comparing sequencing, classifying, planning, measuring, labeling, predicting, experimenting, using/making models, concluding, reporting, instruments, and the scientific method
seven weeks of Earth Science, which includes studies in meteorology, geology, and oceanoggraphy
nineteen weeks of Life Science, which includes studies on plants, astronomy, underwater creatures, flying creature, land creatures, human beings, being healthy, and ecology and natural resources
six weeks of Physical Science, which includes studies on matter, energy, motion, and magnets
Lessons are organized with the Biblical story of Creation as a guiding framework and key Bible verses connected to each scientific topic. The program is designed by Scott Hardin. MD, a physician, who also is a homeschool dad of six, so they mix the need for hard science presented in an accessible way with the expertise of a "science guy" who puts science knowledge into practice with his daily work and knows what homeschool life is like. Indeed, it appears Dr. Hardin is well aware that some homeschoolers like me are often anywhere but home and, therefore, benefit from ultra-brief lessons and an open-and-go way to review them, with a smattering of simple experiments and activities thrown in for hands-on learning. For that is exactly what we have found
Introductory Science offers.
Slipping in Science with Fast Focus and Logical Learning

Introductory Science is designed so that families with children ages 6-11 can view a single 2-5 minute video clip together daily and, then, follow up on it with quick workbook questions, puzzles, and/or easy hands-on activities. Review questions, puzzles, and activity instructions are all included in Workbook A, for children ages 6-9 or Workbook B, for children ages 9-11, and can typically be completed quickly. I'd say the review questions and puzzles take no more than 2-10 minutes to complete and the hands-on activities, though, of course, longer in duration, do not demand huge investment in time nor materials.

When we first sat down with
Introductory Science, I thought we would begin at the beginning and attempt to follow the program in the manner it is designed - with a single video clip followed by corresponding workbook pages in Workbook A, which I elected to receive since I have children ages 5-10 who do not relish writing nor workbook assignments. However, I quickly realized it was a good thing that we did not only have 10 minutes for science that day, not because we needed more time for a single lesson, but because my children wanted to do more than one lesson at that sitting.

I followed my children's request for "more" and we found ourselves doing more than a week's worth of lessons in one sitting. After that, we continued as such, slipping science in once or twice a week with multiple-lesson sittings depending on how much time we had on a given day to sit together and how many times the children said, "one more, please, one more."

For our
Science Shepherd lessons, then, basically, my children and I all sit together on the couch, watch a video clip together, pause to chat about it and to complete corresponding workbook pages orally or in writing (pending moods), and then move on to a new video. Because we typically do this when we were all needing some down time, and because the experiments and activities presented in the first five weeks of lessons that we have completed so far have been similar to ones we have already done in previous science studies, to date, we have opted to simply watch the videos for these instead of actually getting hands-on to do the labs ourselves. Of course, if the children ask me to pause so we can complete any of the hands-on activities in future lessons, however, we will.
For now, though, our approach to the self-paced lessons suits us perfectly - a cozy time of sitting on the couch together reviewing and learning science through a well-organized program that progresses in a logical and engaging fashion.



Our Thoughts



When I was preparing for this review, I asked each of my children what they think of
Introductory Science so far. My five-year-old son was not in his most loquacious mood and responded simply with:
It's okay.

Considering he has been in a "mood" this week where anything school-like is met with whines and groans, the fact that he had anything positive to say, no matter how brief, speaks to the fact that
in

Introductory Science is, indeed, worthwhile. My youngest often liked the slides presented in the videos and, surprised me on occasion with his willingness to complete some of the workbook page questions and puzzles with pencil in hand.

My oldest said the following about the program:
I like it a lot, but I think the videos should be longer. Because they are not, my mom lets us do more than one video at time. The videos are good, but could also have some improvement. I like the pictures they use in them, but I think they should add someone else besides the man in the regular ones (not in the experiments, because they already have other people.) I like that the man just sits and talks clearly, but they should vary who sits and teaches us.





I have learned that meteorology is not the study or meteors. It is the study of weather. I have also learned what dominion means - full power over something. Most everything else was just review for me. I was doing a creation class in co-op and the first videos taught about creation.





The workbook was good because it was easy and did not have a lot of writing.


My oldest is a child who would stay connected to a screen all day if I let him and also thrives on novelty. His comments attest to that, since he brought up that he wishes the videos were longer and that there were more people presenting materials on them. He is also a child who likes to make connections, so we both though it was perfect that a co-op class that my son designed and I taught focused on creation and that the first weeks of lesson material in
in

Introductory Science did, too, while the remaining weeks were framed by the order of the Christian creation story. We also were delighted that materials, thus far, have helped us review and connect learning from past field trips and library programs. I just loved it when figurative light bulbs start turning on and bells begin ringing when something presented in
Introductory Science hearkened back to something we've seen, heard, or done when out-and-about. I also appreciated that Workbook A in this program had large font and plenty of white space, so my oldest was actually not opposed to completing some of its pages with his siblings and me.
My daughter, said:
It was good. The man is kind of quiet. I like that, because my ears are sensitive to sound. I also liked that they had experiments, but, because we have done them before, we did not do them again.





I thought it was weird that they only had three people in the thing - the guy and the two girls. I would like it if they rotated more people into the videos. I would not make any other changes.





I can name three things I have reviewed: the water cycle, that the world tilts, and the creation story. I have learned meteorology means the study of weather not examining meteors.





I did not love the workbook, because, first of all, the stuff in it seemed kind of repetitive to the video.
I thought it was interesting that my daughter commented on the volume of the videos. Despite turning our laptop up to its maximum volume, I found the program played on the "a bit too quiet" side myself, and, at first, worried that the way it was presented - with a man sitting behind a desk and slides popping up around him - would not engage my children. However, despite being children who often like a bit of flash and fun, all of my children were, indeed, taken in enough by the presentation of
in

Introductory Science to often ask "more" and it seems my daughter, in particular, appreciated the lower volume and calm demeanor of "the man" in the videos. I cannot complain about that! Engaged and appreciative leads to attentive and happily participating, which is exactly what my children have been thus far with
Science Shepherd. (They do, however, seem to wish there were more calm, quiet presenters in the videos though.)
I, personally, am happy with how
Science Shepherd encouraged my children and me to shine greater specific focus on science each week, hearkening back to past experiences while taking a break from current ones as we cozy up on our couch together enjoying some down time that is learning time, too. The fact that videos and workbook pages are short allows us to pace ourselves with as much time as we want with the lessons in one sitting, putting our computer and workbook away for the day at any one of the many logical breaking points in the lessons.
The overt connection to Bible in the program, connects our science and faith learning, and the wide breadth of science learning topics connects our prior experiential learning and read alouds to the program as well. That means that although sitting down with
Introductory Science
focuses on a specific area of learning (science), it does not exclude other areas of study. In fact,
Science Shepherd has become a simple way for our family to review prior science learning and cross-curricula experiences while also acting as a springboard for further learning.

My husband, who is more of a science and reason guy, was not too keen on the mixing of the Bible and science when he first viewed the program, because while he is Christian, he is not comfortable with hardcore "young earth" theories and was afraid the program might be too heavy-hitting with its creation science bias. However, once he observed the children and I get beyond the initial lessons of the program, he agreed that
Introductory Science
is worthwhile and that the children are learning and reviewing some "real science" with it.
Self-paced, with a wide breadth of topics, an easy-to-use format, and a low-key, engaging approach,
Introductory Science has come proven an ideal and happy surprise for us.
We had not planned to include it in our science studies this year, but, when the review came up, we thought we'd give it a try. We are all happy we did and plan to continue using it, and I think, because it is so easy to do, we will. (Sometimes we plan to continue with a program, but find life busies it out. This program truly is so easy and cozy for us to use, I do not think that will happen this time.)



Learn More
If you have children in lower elementary grades and seek a quick daily screen-and-workbook approach to science, or a self-paced program that can be used for 2-5 minutes to many more in one sitting,
Introductory Science
could be for you. Written by a Christian homeschool dad who is also a doctor, the program, in my opinion, is a triple-hit:
It is Biblically-based.

It includes had science at an age appropriate level.

It is easy to fit into a full homeschool lifestyle.
If you'd like to see if
Introductory Science suits you, you can find a sample video, sample workbook pages, and a scope and sequence on the Science Shepherd website.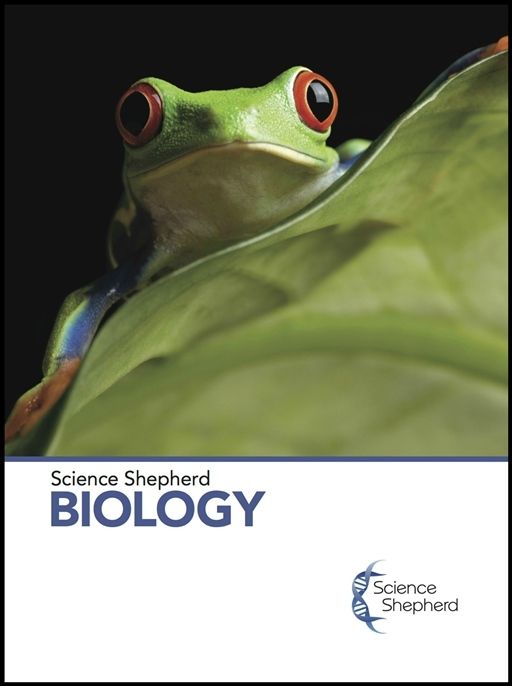 You can also learn more about programs for upper grades, Science Shepherd Biology and Science Shepherd Life Science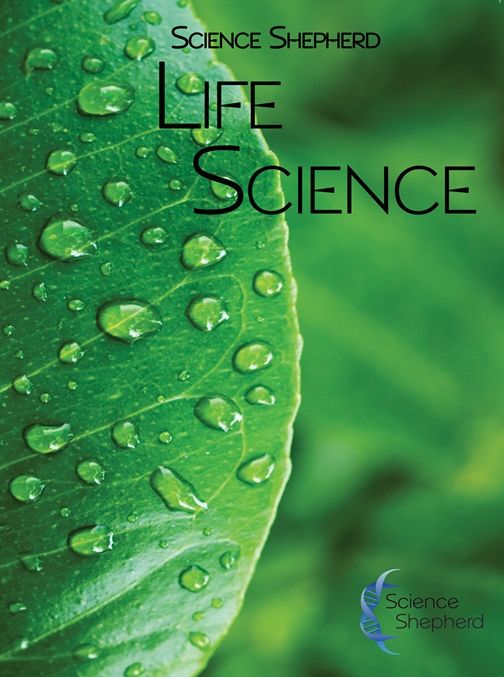 One hundred Schoolhouse Review Crew families reviewed either
Introductory Science,
Science Shepherd Biology or Science Shepherd Life Science. You can see what each has to say by clicking through this banner:




You can find
Science Shepherd on Facebook, Twitter, and Pinterest.