Sunday was rather chilly in our part of the world, and our family was all a bit tired

. Thus,

after Palm Sunday Mass, a visit with some neighbors, and a bit of personal downtime, we decided to snuggle up together to view the Gospel of John, a film that

FishFlix.com kindly sent us for review.



What is FishFlix.com?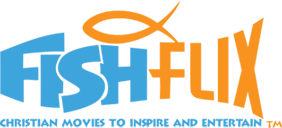 FishFlix.com

is an online store that seeks to bring folks quality Christian

movies

at great prices. They offer a wide variety of DVD's that inspire, entertain, and, sometimes, educate, including:
family movies

epics

children's tales

documentaries

TV programs

Christian films



The

company started over a decade ago when Dr. Enis Sakirgil, a Turkish Christian,

got

involved in the making of

the

Apostle Paul and the Earliest Churches and sought to sell th

is

movie on the internet after immigrating to the Uni

ted States with his family

. Th

e

film

aimed

to let Christians in the West know about the wealth of biblical history in Mr. Sakirgi

l's home country of

Turkey, which is currently one of nations least reached with the gospel.

Before

Mr. Sakirgil

knew it, he was selling other Christian

m

ovies and
FishFlix.com

was born. The company continues

o seek

to glorify God by providing

a

mazing

c

ustomer

s

ervice , incredib

le

p

rices and

an extensive selection of

choices for

Christian

m

ovie

f

ans

while also creating

honorable jobs and expanding the Kingdom of God in Turkey though ministry partner

sh

ips.
Win $80 Worth of Christian

Movies

Now, before I get caught up in telling you about
the Gospel of John, I want to tell you about a fantastic opportunity that FishFlix.com is offering for you to win a 5-Movie prize pack valued at over $80, which

:
To enter to win, just join the FishFlix.com email list.
Our New Lenten Tradition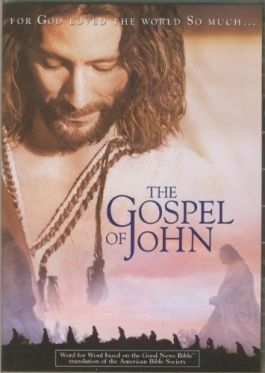 The Gospel of John DVD sat on our kitchen table throughout most of Lent, waiting for a 3-hour period when I knew we'd be home and able to snuggle in for extended screen

time. Almost every day

, my youngest

asked if

we could watch th

is

181-minute, PG-13 film

directed by Philip Saville, starring

Henry Ian Cusick, and narrated by Christopher Plummer. Likewise, almost every day,

I asked him to practice the virtue of patience by responding, "not yet"

.

Finally, on Palm Sunday, the time to view the film came. It was chilly,

we were all

in need of family time and rest, and we had nothing on our late afternoon or evening calendar. So it was that I popped up a ba

tch of popcorn and

snuggled in with my family on

our couch to

watc

h
the Gospel of John -- an experience that proved an id

eal

way to kick off our Holy Week.
As we began to w

atch,

the children sat with rapt attention, barely taking their eyes off the screen as they popped handfuls of popcorn into their mouth

s. Once the popcorn

was all gone, their eyes remained glued to the scre

en, but their questions and comments began.

They wondered why some of the film

"skipped" or was "different" than what they had heard or imagined about Jesus' life and times. I responded by explaining that the film is based on the Gospel of John only, and does not take any of its s

to

ryline from the Gospels or Matthew, Mark, or Luke nor from other sources. I even had one of the children get a Bible so I could follow along for a while, noting just how accurately the narration follows the Gospel of John and how even the dialogue c

ame from the book

.
Although we were all engaged in the
Gospel of John
straight from its start, we did find it a bit long for one sitting. So, we paused a few time for potty breaks and, then, took a movement break to fetch a snack dinner.

By the part way through the second hour of the film, I opted to pause the movie again so the children could take a movement break by helping with a quick tidy and getting in their jammies. Then, we finished off the film in the bedroom, where, I was surprised that every child stayed wide awake despi

t

e us all being a bit tired.
As the children watched the
Gospel of Joh

n

, they bec

ame e

xcited when Jesus entered Jerusalem because they had been waving their palms in the morning.

They also found it interesting to see actors portraying the Gospel readings from Mass, portions of the Stations of the Cross which we have been doing every week this Lent, and most of the Easter Story as they have come to know it through picture books, the Bible, and recent Bible stud

y devotionals

. They were a bit put off, however, that because this movie

i

s based just on only the Gospel of John some of the details they have come to know and expect in the Easter story

are

"missing" or "different"

, as I already mentioned.

I, however, appreciated the single-source approach and used my chi

ld

ren's co

ntinued comments about it

to discuss the differing, yet complementary stories, told in the Gospels of Matthew, Mark, Luke, and John. I also chatted with

my children

about perspectives and interpretations.

When the film ended, I expected my children would want to chat just a bit, then sleep. Instead, they got up and dramatized their own version of the

Easter story, which they have done several times since, too.



Our Thoughts
All of us appreciated the acting, narration, and c

inematography of the
Gospel of John and
we all have decided that we'll watch this movie every year during Lent.
Because the movie is taken straight from the Gospel of John, there is nothing in it that I found inappropriate for my children de

sp

ite the film's PG-13 rating. However, like any movie that conta

i

ns the crucifixion, there is violence. My daughter found these scenes a little disturbing, while I found them realistic but appropriately toned down for family viewing.

You can get a taste of what the movie is like by w

atching this clip:
M

y children also offer some det

ai

ls.

My five-year-old said:
I liked the movie. It was good. I liked seeing part of the story of Jesus' life. The nails they used for the cross were cool. They looked like Jesus (the actor) was really hanging, but I know he wasn't. I would like to watch it again next year on Easter.

My eight-year-old said:
I liked this movie. I like how it began with the sun over the water

.

That was really pretty, but, then, I did not like how Jesus kept on saying, "I'm telling you the truth. I'm telling you the truth. I'm telling you the truth." It was driving me insane, because he kept saying it, but I knew it really was from the Bible, so that is why that he kept on saying it.

I also did not like that they skipped parts of the Easter story and the agony in the garden did not look like a garden. I know they skipped parts, because it was just that one person's words (John's) from the Bible.

Now, I will get to why I liked the movie. I thought it was funny that John referred to himself as "the disciple that Jesus loved", not "me". I also liked how it began with John the Baptist baptizing people and how they interpreted Jesus. He leaned on his staff a lot and I do not usually picture him with a staff. It made him look more like a shepherd and I just liked it.

I'd like to see the movie again next year around Easter time. I think that other families should watch it, but not people who do not like death. My Mommy and I had to turn away when they broke the

legs of the criminals on the crosses

,

and I did not like all the make up on Jesus' back that looked like blood.

My ten-year-old said:
The movie made things different than they usually are pictured. I did not like that they made Jesus naked, I mean, in just his small garment, when he was carrying the cross, because sometimes people say that he wore his outer garments and was stripped at the cross. The other thing I did not like is they skipped Jesus going to Herod. He only went to Caiaphas, Annas, and Pontius Pilate. I also did not like how they made his feet separated on the cross instead of together.

I like, though, that Jesus kept saying, "I am telling you the truth!" I also liked how they made Lazarus come out. It was really weird how all the people were reacting, and the shadow was there, and, then,

Lazarus

appeared covered in the cloth with just one eye showing.

I thought it was weird how there were no angels visible during the Resurrection.

I also liked how they used special effects, like with turning the water to wine at the Wedding of Cana.

It was a good movie. It did not have any bad language. It gave me a different picture of Jesus. I would recommend it for anyone, because it is a great movie with nothing that anyone could say against it besides what I said. There are a lot of good things about it, and very little bad. The best thing about it is how they depict Jesus. It made me think about how Jesus needed the Father and how we need Jesus. I want to watch it again anytime!
As for Daddy, he was so exh

au

sted from a long work shift that he did not make it through the entire movie with us. he liked what he saw, said he might watch the rest later, and joked before leaving us, that he already knew the ending, but to wake him if the ending surprised us.


And me? I truly appreciated how the film made me hear and see what have a

lmost

become rote passages of the Bible in new and different ways, allowing the Spirit to speak to me through the Word as brought to life by the film. I am sure that each coming year when we revisit this film different Scripture passages, emotions, and connections will strike me.

The
Gospel of John is

definitely

a powerful and moving film that I would recommend for families to watch during the Lenten or Easter season, or, in fact, any time they would like to see wholesome, Bible-based enter

tainment.
Enjoy Christian Entertainment at FishFlix.com
Do not forget to enter to
win a 5-Movie prize pack valued at over $80
. Also note that
FishFlix.com offers a 10% off coupon for those that sign up for their newsletter and FREE SHIPPING on orders of $40 or more.



Want to know a but more about some of
FishFlix.com's Christian movie s

elections

? Check out the reviews made

by

100 Schoolhouse Review Crew families who e

ach

received one of the following films:

You can also get social with FishFlix.com on Facebook, Twitter, Pinterest, and Instagram.
If you, too, would like to view the Gospel of John DVD, now is a great time to get it. It is currently selling for just $6.95, which is 65% off its list price!