We love picture books here and two out of three of mine like kids' music. So, when I was offered a chance to review

S is for Smiling Sunrise

by

WordsBright

I took it.
A Small Publisher with A Mission for

Good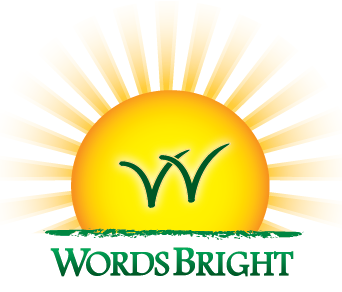 WordsBright
is small, i

nd

ependent publisher founded in 2013

to bring

fun and educational childr

en

's books to the world which

emphasize

harmony, health and happiness. Standing by their mission, they

c

ontribute 10% of their net earnings towards education and he

al

th projects for disadvantage

d children.
From a Dad to His Daughter to You
I love when the story behind a book is as

good as the book. With
S is for Smiling Sunrise
, this is the case!

One day, an

entrepreneur

and scientist named Vick Wad

hwa

tired of the alphabet books that he had found to read to his toddler daughter. So, he set out to write some rhymes that would be educational and fun for her.

Thus was born
S is for Smiling Sunrise

, a

positive, purposeful

ABC book with a a free sing-along sound track

which was

inspired by a dad's desire for his daughter

.



The picture book has been carefully desi

gned to:
teach and reinforce the alphabet to young learners, using rhymes for each letter which can be sung to the tune of the ty

p

ical alphabet song. (The rhythm of the text, I found, actually made more sense once I had l

istened to it sung!)
increase vocabulary and comprehension in mu

l

ti-sensory way. The rhy

ming text

includes both common early learner words (like the names of colors) and "big" and colorful words (like "fragrant", "kaleidoscope" and "galaxy").

Vibrant

illustrations engage visual learners and sing-along text delights auditory ones.

Plus, t

he capital and lower-case form of each letter appear in the upper left and right sides of each letter page, sized large enough for little fingers to trace (although some of these, like "a" and "g" ar

e

in type font, not handwriting font.)
encourage strong character development by including some positive words and concepts (such as "I is for infant...

Pot

ential for greatness," "Dreams and goals are inner jewels," "caring, sharing and honesty

," and

"always say, 'Thank you!'

"
simply enjoy, and perhaps, to give as a gift,

using a handy fill-in page at its beginning.
B

right, happy illustrations and sing-along rhymes that include interesting vocabulary and positive

values make
S is for Smiling Sunrise
different than many other ABC books.
Our Experience
When our copy of
S is for Smiling Sunrise
first came in, I simply left it in the kids' book basket so they might find it, browse it and either read it to one another or ask me to read it, which they did.
My oldest read the book to himself

; m

y younger ones browsed it; then, we all enjoyed it toge

ther.
About

a week later,

when we were headed out

on a short drive

, I told the

children

that I happened to have an audio to go along with the book and asked if they wanted to hear it. They did, so we listened

to

it together in the car. All of the kids remarked on the tune right away and two of the three enjoyed listening and asked to hear the sing-along version of the book a second time. (The other, who doesn't like any music lately, complained about this. I asked him to remember to

pr

actice his virtues, as mentioned in the book.)

I had hoped to use the book to continue introducing phonics to my youngest, but

found th

at too many of the key words t

hat

go along with the alphabet letters do not match up with the basic phonic sounds we

are working on

. For example, "artwork" is used for "a"

instead of a

word with a short a sound and "universe" is used for "u" instead of a word with a short "u". So, instead, we simply read the book for enjoyment

, plus

vocabulary and values reinforc

e

ment!
I also tried using the book for copywork for my kids, which I thought was a grand idea. Them? Not so much! It was like pulling teeth to get them to do it. (Not due to the book

. Just due to my kids.)

Still, I think the verses make for worthwhile copywork since the verses are short, simple and, often, mean

ingful.



This purposeful book has potential for much fun and learning for young children and can capture attention with vibrant illustrations and sing-along text.
Learn More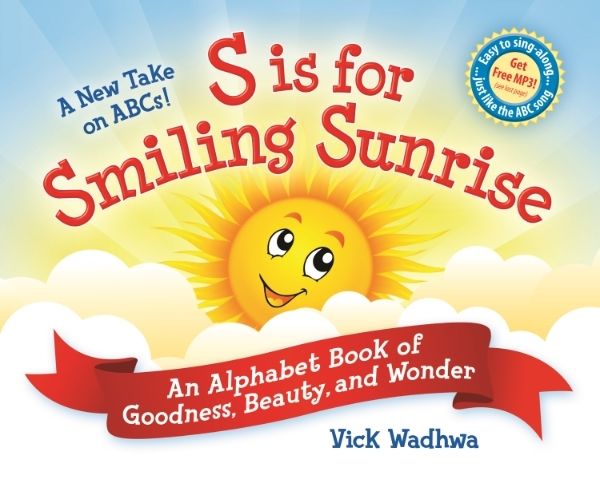 Look into buying options. The book is available as a ph

ys

ical book ($16.95)

or

as an e-book ($5.99), with discounts depending on the vendor you use or the volume of books you pur

chase.

Might the young children in your life enjoy this purposeful ABC book?