If you're looking for a bright, bold, simply told, sturdy book of Bible stories, then the The Beginner's Bible by Zonderkidz could be for you.
You may have heard of
The Beginner's Bible since it was originally released in 1989 and has sold over 25 million copies, but did you know that the new anniversary edition has all new, vibrant 3-D artwork?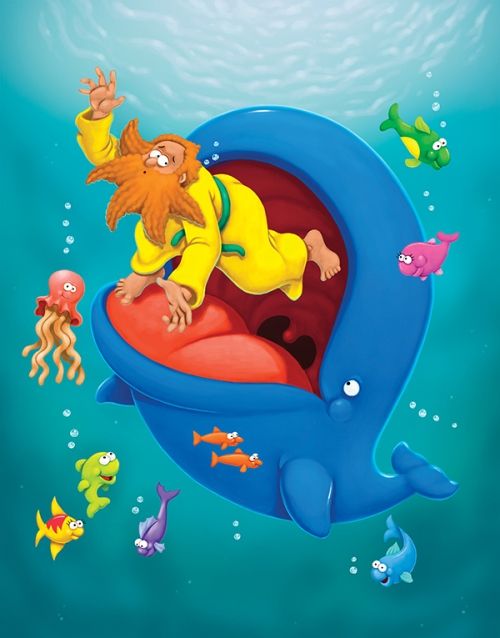 Basically, the same colorful images
that a generation of children came to know and love have now been redesigned to have a 3-D effect which makes them pop.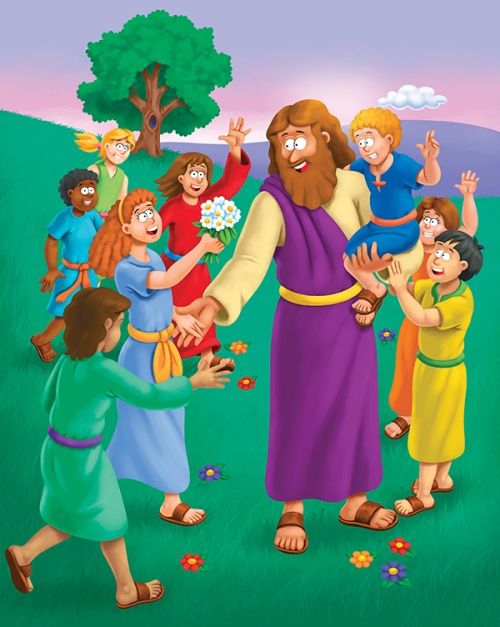 Along with the illustrations come 94 simply written Bible adaptations from both the Old and New Testaments. These adaptations are printed in a large, easy-to-read font with just a few lines per page. That makes them perfect for beginning readers to enjoy on their own or for parents to read to children who like quick stories.

My own son was delighted to receive his very own copy of
The Beginner's Bible
for Christmas, and has since been happily enjoying it since on his own, with his siblings, with Daddy, and with me!

In fact, it made my heart sing to see that during one of my son's recent "Read to Self" times, I found him on the couch puzzling through through some words to read the first pages of
The Beginner's Bible on his own.


Then, I was equally pleased when my son asked if he could use his new Bible storybook as reading material for our 1:1 ELA lesson. (Why certainly, Son!)

Likewise, when I was paging through the book myself, I was happy to see that it includes a colorful map, which is helpful for gentle geography studies, as well as a short Bible dictionary - great for ELA - and, of course, a full Table of Contents, which we have used more than once to help my son find his favorite Bible stories to read.
The Beginner's Bible includes Bible stories that many children will likely already be familiar with, like my son's favorite, David and Goliath, as well as other popular stories, such as:
The Beginning

Adam and Eve

Noah's Ark

The Battle of Jericho

David and Goliath

Daniel and the Lions

An Angel Visits Mary

Jesus Calms the Storm

The Lost Sheep

The Last Supper,

Jesus is Risen.
There are also lesser known Bible stories, such as:
Ruth and Naomi

Hannah's Prayer,

Earthquake in Prison.
So, this Bible storybook, though by no means a complete Bible, offers a more thorough introduction to Salvation History than many children's Bibles do. Plus, there are
Bible references at the start of each story, so that children and parents can easily look up the full Scripture that each chapter in the Bible storybook comes from.
Truly, the 25th anniversary update of
The Beginner's Bible is a keeper.
So, whether your older copy of the book has become tired and worn, or whether you're just looking for a new Bible storybook with child-friendly, engaging cartoon-like illustrations on each page, the newly updated version
of

The Beginner's Bible may be for you.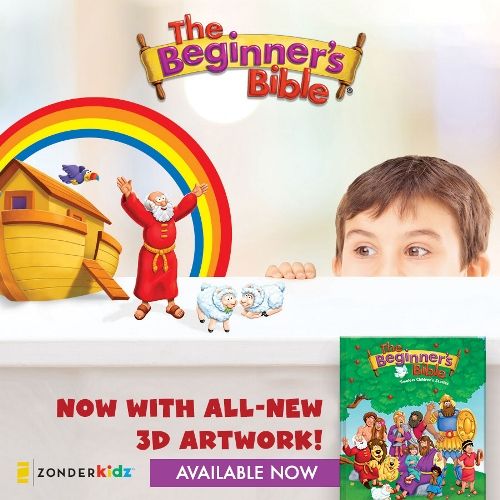 Without question,
The Beginner's Bible has invited my son to read stories of our faith on his own and with the rest of the family, and, since it is a hardcover book bound with a sturdy, glossy cover and thick pages that are easy for little fingers to turn, I know it will last.


If you're looking for a children's Bible storybook, I'd recommend it.
More Information

The Beginner's Bible was designed for children in the 4-8 year old age range. Young children may enjoy looking at the illustrations while being read to by an older child or adult, while beginning readers may be able to read the Bible stories book all by themselves.
The Beginner's Bible currently sells for $16.99. Discounts are available for purchases of 10 or more copies, and a Deluxe Edition, which includes 2 audio CD's with narrations, music, and sound effects is available for $24,99.


Who doesn't love freebies? Head on over to
The Beginner's Bible website for free printable coloring pages, writing pages, dot-to-dots, mazes, and more for kids. Also note the free printables for parents and teachers as well as free online games and a
FREE App.

Get social with
Zonderkidz on Facebook, Twitter, YouTube, Pinterest, and Instagram.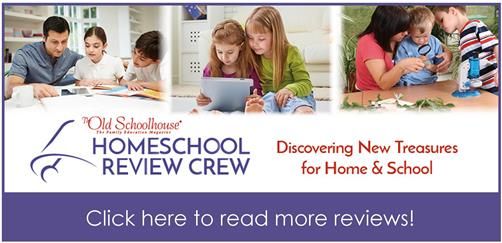 Read what 80 Homeschool Review Crew families had to say about the newly updated Bible storybook.