Shhh! I have just tucked away a beautiful
Personalized Framed Plaque with Name Meaning and Bible Verse from
CrossTimber, along with an accompanying bookmark that will be gifted to my youngest when he makes his First Reconciliation.
When I was offered a chance to review a personalized item from
CrossTimber, I decided right away to get one for my youngest Jack, since he will begin his formal First Holy Communion preparations this year. That decision made, ordering was simple! I just went to the
CrossTimber website, picked out the background motif and frame, typed in Jack's name, and added shipping information.
Not long after that, I received a package in the mail and found this:
Before opening the well-packaged name plaque and bookmark I'd ordered for Jack, I new his name gift would have a castle/knights motif. For, Jack is a knight-loving, sword-fighting boy and as soon as I saw that background, I knew it would be perfect for him. However, I had no idea* how ideal the name meaning and verse that
CrossTimber would come up with for Jack would be.

I was surprised and delighted to see that the meaning
CrossTimber selected included God's graciousness and being redeemed by truth. Likewise, I was happy to discover that the familiar verse
CrossTimber hand-picked for Jack's plaque included the words "...the Lord turn his face toward you and give you peace". Considering that the plaque and bookmark will be given to Jack to remember his First Reconciliation, both the name meaning and the words in the Bible verse just seem perfect!


*Let me clarify, though, that I could have known the meaning that would appear on the plaque as I ordered it. For the folks at
CrossTimber
are happy to chat online with customers about such things. I simply chose to let the meaning and verse be a surprise for me - as they will be for my son.



Plenty of Name Gifts to Choose From
It's pretty obvious that I am happy with the name gift we received from
CrossTimber
and would, therefore, recommend them to you.
CrossTimber
makes gifting personalized plaques, mugs, bookmarks, music boxes, and more
so easy. Whether you have a common name or a unique one, they are happy to work
with you to research and create a name gift which includes your name's origin,
cultural meaning, life meaning, and a hand-picked Bible verse. They've been
building their database of name meanings for 18 years and will also do custom orders.
CrossTimber also offers fantastic customer service. You can chat with them online about your name meaning, request rush orders, resolve any rare issues that may arise,
and work with them to create the perfect name gift for your needs. As a family-fun business that enjoys what they do and has a backstory worth a read,
CrossTimber
truly aims to honor God and to please customers through providing quality products. They also offer discounts and free extra items (and who does not like freebies?!)
Enter a Giveaway



Speaking of free items,
CrossTimber is offering a giveaway through December 4th.

You can enter the giveaway for a chance to win a free name gift or $10 gift certificate. The Grand Prize winner may choose between Personalized Mug, a Name Plaque, or an 8x10 Plaque! Nine others will receive $10 Gift Certificates. The giveaway,as I already mentioned, ends on December 4th.
a Rafflecopter giveaway


Ninety Homeschool Review Crew families chose unique gifts from
CrossTimber. Find their reviews by clicking through the banner.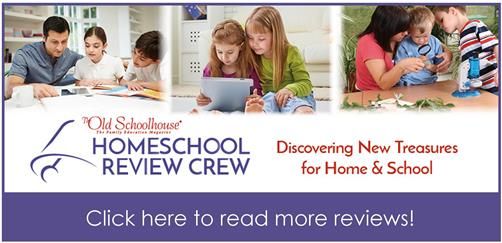 You can also find
CrossTimber on social media on Facebook and Pinterest.