When I was offered a chance to review an
Annual Subscription
to
KidsEmail.org, I knew right away that taking the opportunity would give me a way to mentor my son in responsible email use.

My oldest is at an age when he wants to be online more and more and, also, when he wants to do much of what he is interested in by himself. I, however, have lived too long and experienced too much to allow him 100% free reign at his impressionable age. For while there some things in life that I am willing to let my children just go for when they when they want to as they want to, learning from whatever unfolds along the way, there are other things that I am more comfortable mentoring them in in order to make sure they can do them safely and well before giving them total independence. Online communications is one of those things.


In this day and age, of course, online prowess can be a positive thing. Being able to research, communicate, and, sometimes just chill online can be a blessing. However, it can also present trials and even danger. Computers are tools which can be used for good or for bad. My goal is to see them used only for good in my home. Ensuring my son learns how to use email smartly and safely, then, is important to me. A
Subscription to
KidsEmail.org offers me an easy way to make that learning happen.


What is KidsEmail.org?
KidsEmail.org
is a family-friendly email client that allows up to six children or teens in your family to have their own kids-safe email address which can be accessed on any device, free from ads and spam. It also offers settings that allow parents to limit who can contact their child via email, choose whether or not links and images can be shared, and more In fact, there are easy-to-use settings on the parent page, which include:
Mail Monitoring - Parents can choose to be copied on all incoming emails, outgoing emails, or both. (While I am all for privacy in communication for children and adults, I did choose this option for now just so I can easily glance at what's happening in my son's communication. I let him know I did and also let him know I will eventually turn this setting off.)
Time Restrictions- This feature allows parents to set a limit on the amount of time a child is allowed to spend on email. Parents can also set up "grounding" by shutting down access for a set amount of time. (We have not used either of these features since we share a computer so I know when my son can be online. I imagine I will use it if we get handheld devices or more computers, though, and think it is a worthwhile feature.)
Contact Manager - This feature allows parents an option to choose who can communicate with a child via email. (This is one of my favorite features. I will more comfortably turn off the mail monitoring features over time with this option to approve or disallow specific contacts.)
Offensive Word Filter – With this feature, parents can select any words children are not allowed to use when sending a message.

All settings can easily be modified with single click. Parents can also view activity logs for individual children and for the entire family.


Our Experience
Setting up accounts for children at
KidsEmail.org proved easy. I simply logged in and accessed a dashboard where I could set up my son's account and select which restrictions to place it. I could also decide if I wanted the account to have a child-friendly look and feel and an email address ending in @kidsemail.org or if I'd like my son to use a login page with a more grown up look and feel and and an address ending in @kmail.org.
After that, he got right to sending his first KidsEmail to Daddy using the simple and easy-to-maneuver dashboard which consists of:
an inbox, which shows up as soon as a child logs in
an option to write an email
a folders option for organization of the inbox and sent emails
a contacts list
and settings options that allows a child to change the background image.
Once my son had sent an email to Daddy, he sent ones to me and to a few friends. Then, I let him know that he is free to use his new email responsibly whenever he has online time. I have his account set to allow me to receive copies of incoming emails and to approve contacts that he can communicate through email with. So long as things go smoothly, we can talk about changing setting later.

Of course, my son did not love the idea of Mommy being able to read his incoming mail and to utilize other settings to help ensure his safety online. However, he understands that I simply want to keep watch over things while he is an email fledgling, and, in time, will happily let him fly with less oversight. I appreciate that our
Subscription to
KidsEmail.org makes doing just that easy. It is so easy for me to turn features on and off that I can be ultra-careful now, then, ease off, offering my son more free reign, then tighten controls a but more if need be, then back off again.

It is also delightful to get random messages of love from my boy (however hard-on-the-eyes some of those messages might be as he plays with highlighting and whatnot):
Short notes of apology are sweet, too (and prove he needs spelling. typing help):
And, okay, I admit, a happy tear escape my eye when I noticed my son changed his background image the other day to this one:

Quiet testimonies to his love for God and desire to pray move me. I never expected that trying out a kid-safe email client would also offer an opportunity to (visually) choose faith.

Our Thoughts

When I was siting down to write this review, I asked my son what he thought about his new KidsEmail. He said:
I like that you can draw, but I wish there was an eraser. I also like that you can choose different backgrounds. I wish it had more caricatures (emoticons). I wish there were more settings you could change, too, like how the letter looks, or a border, ... I want more things to play around with. But, it's good, because Mom lets me use email more now . She says this is safe. Is it really safer than other emails?

Oh, that child! As you can see, in true ten-year-old-boy form, he is all about the "I want more..." and thinks he will be okay without Mom "babying" him with "safe emails". That said, he has been happily testing out all the fun features on his KidsEmail account and wanting more and more of them. At least once a day lately, he grins and asks me if I've checked my email account for he has been enjoying his newly granted privilege of using email more and more.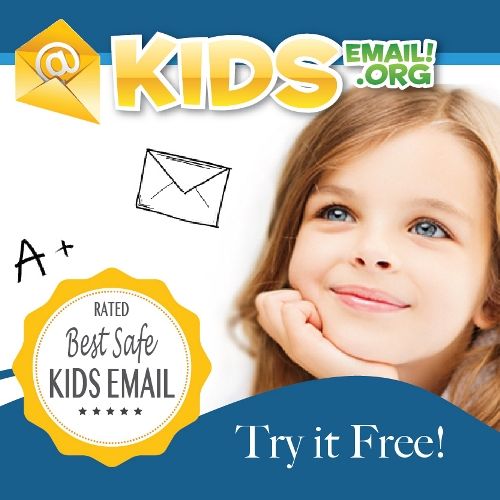 As for me, I find that
KidsEmail.org is easy-peasy for both child and parent to use and is safer than other email options for for children and teens. I am well pleased with
our
Subscription
and encourage others with young email fledglings to give
KidsEmail.org a try.
Learn More

Sixty Schoolhouse review Crew families let their children and teens try out
KidsEmail.org. Read their review by clicking through the banner below.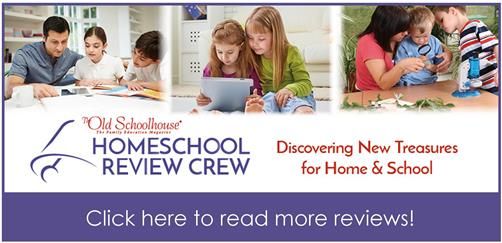 Or, if you'd like to see how
KidsEmail.org works yourself before committing to a paid subscription, try it for FREE.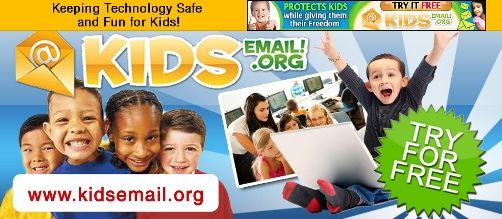 If you love it (and I think you just may!), you can then get a subscription for as little as $2.99 a month for an email or for $39.95 annually for up to six emails.



You can also use the teen version, called "kmail.org" so your teens won't have the word "kid" in their email, but so you can still maintain all the safety options on their account.

Get social with on: