HelpTeaching.com
is an online resource that offers FREE materials for parents and educators, as well as an extensive selection of worksheets, tests, activities, lessons, and games for preschoolers through highschoolers when you sign up for their
Help Teaching Pro Subscription.




What I Hoped For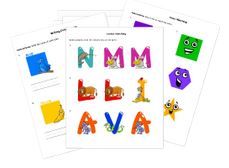 As a part of the Schoolhouse Review Crew, I received a one-year
Pro Subscription (a $24.94 value) in exchange for an honest review.
Despite the fact that my children are not worksheet lovers and that none of us relish tests, I was excited about this review, because I thought
HelpTeaching.com might allow me to easily and quickly:
find resources to help "fill in holes" that I notice in my children's skills and knowledge;

offer my children some independent online and printable lessons based on their interests;

and, create learning games.
What I Found

At first glance, it looked like my
Help Teaching Pro Subscription might do all this and more, for the site offers pre-k through 12th grade resources in everything from the 3 R's to typical additional studies (such as Science, Geography, and P.E./Health) to more specialized topics (such as Photography and Life Skills). As I browsed among the FREEBIE selections across these areas of study, I noticed that the tests and worksheets seemed pretty dry and schooly. However, I (mistakenly) thought the subscription-only materials might have more pizazz. They did not. Once I became a Pro member and was able to unlock materials that only subscribers can access, I found them to be of the same ilk: practical, but hardly engaging for my crew.

As I dove deeper into the site to see if there might be parts of it that would truly spark interest in my children, I kept coming up flat. I printed materials for them which they completed but not with much joy or interest. I browsed video lessons with them, which they did not cotton to much. I made games, but wished there were more choices than just Bingo or Word Search and that the Bingo game generator had options to change the grid from 5x5, to 4x4, or even 3x3. Still, I managed to create some "hit" games using the features available, such as Bingo sheets for dice multiplication.

I also got excited for the literature study materials only to find they were dry multiple choice worksheets.

Despite the dryness of most of the printables, during our review period of
HelpTeaching.com, when I noticed holes in my children's
skills and knowledge, I turned to
HelpTeaching.com
to see if there were applicable lessons or printables. As I did I longed for a simple "search" box, instead of just "by subject" and "by grade level" listings. Since there was no such search box, I tended to have to spend extra time searching for simple concepts, which I never would have done if I were not attempting to honor my commitment to use HelpTeaching several times a week for the review.

For example, when I needed to work 1:1 with one of my children and two of my children, I knew, needed extra practice with how to tell time, I thought I would quickly go to the math section of
HelpTeaching.com

and print them some worksheets which they could do independently. However, with no keyword search feature on the site, I found that I first had to use the "control" and "f" keys on my computer to use my computers

"find" option to search the word "time" on the math page.

With no dice there, I then searched "clocks", which led me to click through to the "Geometry and Measurement" section. I then scanned and saw "time" and "clocks" under a number of grade levels. So, in order to pull together a packet on time for my children from
HelpTeaching.com, I ended up using my "control" and "f" keys again so I could more quickly find and print a full series of time worksheets from across different grade levels.

In the end, I was able to print a decent time packet for my two children, which they were able to complete mostly on their own. However, as I said before, I would have never bothered with all the extra searching on
HelpTeaching.com

if I had been reviewing the product and attempting to honor

my commitment to use it several times a week. I would have said, "No easy way to search, find, and print, no use for me and mine." Truly, the addition of a keyword search box on the site would be so helpful! For while the site is set up nicely for classroom teachers and homeschoolers who fit neatly into "by grade" or "by standard" boxes, it could be more user-friendly for here-and-there homeschoolers like me.
Not My Cup of Tea May Still Be Yours
As I continued to explore and use our
Help Teaching Pro Subscription, I realized that while it did not suit my homeschooling wants and needs very well, it could help me prepare for tutoring sessions with a student who needs SAT prep materials and another who needs practice with Common Core-aligned materials. I also recognized that it would be a great fit for homeschoolers that use a school-at-home approach or want to be sure their children stay "at grade level". For the subscription materials allow unlimited custom tests and printables, online tests,
ELA and Math materials searchable by Common Core standard, etc.

Among the pre-prepared options are seasonal materials: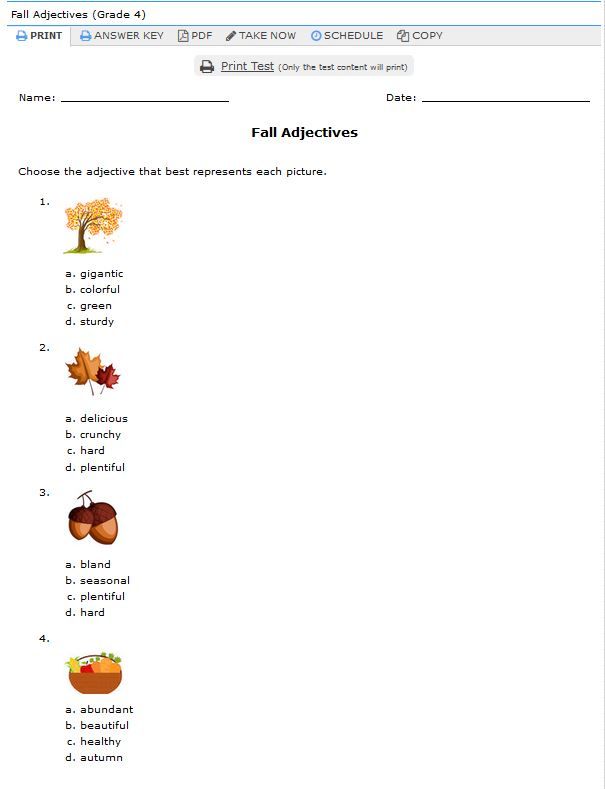 Colorful on-your-feet materials for young ones:


Simple math exercises in large font for littles:

No nonsense skill-sheets:



And more.

So, while a
Help Teaching Pro Subscription proved a less-than-best fit for our family with only a few helpful bits and pieces for us, I can see how it could be quite a boon for homeschool families that use quizzes, busy work, worksheets, and what not on a regular basis. In fact,
HelpTeaching.com holds potential to be an affordable, go-to site for such families at just $24.95 a year.
Learn More
Forty-eight
Schoolhouse Review Crew families reviewed the
Help Teaching Pro Subscription. Click on the banner to find all the reviews.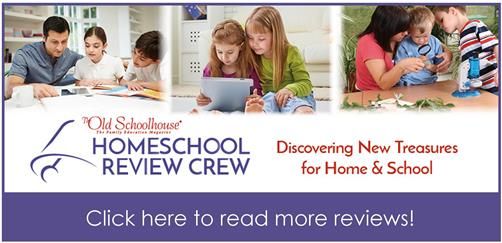 You can get social with
HelpTeaching.com on: