I have been delighted to review Color My Conversation by Northern Speech Services over the past six weeks and am looking forward to completing this speech therapy / conversation coaching program with my children and, also, to incorporating learning from it into other activities we are involved in.

Now, when you hear "speech therapy", you may think, My child doesn't need speech therapy, and you may be right. Many children do not need therapy. However, in my opinion, all children can benefit from conversation coaching, and
Color My Conversation (CMC) offers a structured and effective way to approach such coaching.
CMC in a Nutshell
CMC is geared to be used by SLPs, educators, special educators, and others - like home educating parents! - who work with children at a K-7th grade level that struggle with conversation skills, including children with:
ADHD

articulation challenges

Asperger syndrome

fluency challenges

high-functioning autism

language delays

LLD

mild intellectual disabilities
The program can also be helpful for children with no formal challenges nor diagnosis who could just use an extra boost in social skills.
Parents can easily use CMC acting as a conversation coach. To do so, you:
watch about 10 minutes worth of online introductory training videos when first beginning the program.
complete a lesson once a week for about 45 minutes or twice a week for about 30 minutes with your children after watching reading the lesson plan and printing what you like (sample found here) and watching a 2-10 minute training video for the lesson, like this one:

complete "at-home" (or, really, sometimes, out-and-about) practices during the week.
The program is designed to take 14-16 weeks, but could be stretched out as an entire year course, or, could be abbreviated with you pulling from particular lessons as different coaching needs become apparent.



Indeed, the author

of CMC,
Rosslyn Delmonico, MA, RSLP, CCC-SLP, has laid ou

t the program

so logically and well, that, while lessons definitely build on another in consecutive way, you can easily navigate ahead in order to pull particular points forward when a proverbial iron is hot. You can hear her talk a bit more about the program here:



Truly, when you first open your CCC box of materials and start watching the training videos, you can see how Rosslyn distilled her 35+ years of professional experience into a a program that that is straightfoward to implement, yet engaging for a student of a variety of ages and skills. Using movement, color, song, hands-on learning, and role play, CCC offers learners a multi-sensory approach to succeeding with social language from the most basic face-to-face greetings to more complex conversations.
Each lesson:
inspires learners to come up with ideas through brainstorming.
offers learners knowledge through the presentation of social rules.
builds relationships and fun through role plays.
ignites independent learning and success through practice suggestions and project development.

Taken together, CMC lessons act as a tool to help individual children meet with conversation success.
We used CMC "as directed" here over the past six weeks, and I am already seeing fruit from it. My shy child is taking new interest in conversation - and, though, still my most reticent with acquaintances and strangers, has been amusing me random comments and observations since we started using CMC:
"Mom, that was a yellow conversation."

"Oh, Mom, you were supposed to have a short conversation - chit chat - not a loooong conversation."

"Mom, I think they forgot their red or yellow stone."
Hearing my daughter make such comments on the conversations she listens to and takes part in makes me smile. She is obviously synthesizing what she's been learning and taking new notice of social language.
What Is Included?

CMC comes as a kit with a link for accessing helpful online training videos.

Within the sturdy 14"x16" CMC Kit Box are:
12 color-coded "Conversation Path" Stepping Floor Graphics with no-slip backings and dry-erase fronts

100 Topic Prompt Picture/Emotion Cards

50 Game Tokens

50 Dry Erasable Wall Display Cards

2 Dry Erase Pens

Cloth Ribbon (approx. 9.5ft)

Game Board (foldable) with 4 Activities on the back

a

CMC Ball

which requires a pump to inflate

a Classroom Poster
an Instructional Manual on CD
12 CMC Songs on CD
Additional Reproducible Worksheets & Activities

Online are the training videos I mentioned earlier.

In order to use the program, you need nothing else besides a printer, paper, and ink or any worksheets and lessons plans you might want to print out.
What Do the Kids (and I) Think?
When I asked my children what they thought of CMC, my oldest child (eleven) said:
I like how they used stones that could all fit together to depict conversation. It helped me think about how to walk through a conversation. I did not like the songs.
My oldest also struggled, at times, with eye contact, which has always been difficult for him, but it is improving. Also, I think the concrete, color-coded stones helped him to realize how he often jumps into conversation "in the middle", forgetting to bookend them with the niceties of "yellow conversation" hello's and goodbyes. So, there has been fruit to using CMC with him so far, and I expect there will be more as we get to advanced and expert levels of the program.

My youngest child (six) said:
I liked how the stones were like a puzzle, and I liked the thing where you tossed the balls back and forth to have a conversation.

I thought it was funny that my youngest mentioned the stones fitting together, too. In all honesty, I did not even realize the stones were shaped in such a way that they could get squished all together into a loose fitting "puzzle path" until my children pointed it out, and, for some reason, that little "cool" thing left an impression on my children. (Hey, whatever gets them engaged, right?)

Also, it is not a typo that I wrote "balls". A blow-up ball comes with the kit, but my youngest liked using other balls, too - his football, small balls we have. So, we went with that.

My youngest was not even in earshot when my oldest offered his comments about CMC, so I know he was not just parenting Big Brother. They were both genuinely impressed by he design of the stones, and, thus, I was pleased with the quality of materials in the kit.
Then, there is my middle child (nine), who was the biggest fan among my children of CMC. When I asked her about the program, she said:
I liked Color My Conversation in general. I especially liked the songs. Although they are meant for younger kids, I still liked them, because they are kind of catchy and tell you what the conversations are.
(And, yes, to her non-song-loving Big Brother's chagrin, she has been singing and humming the CMC songs about the house at times.)

I really liked the conversation stones. They are so cool that they are erasable and that they connect.
(Kudos on that stone design, CMC. That's 3 for 3 here. A true win!)
I also liked tossing the ball back and forth to have a conversation.
(It baffles me why two of my children commented on this. We've ball tossed and done talking sticks before. It is not a new concept. But there was something about the stones, ball, and program all together, that appealed to my children.)
It was fun to have conversations, but it was sometimes hard when I was having them to keep on track with the stones. It felt a little bit strange to say "Hello," and, then, wait for the other person before saying more. It is also really hard to say the "bye" part. For example, you might say, "Oh, I have to run now," which means "bye" in my mind, but not in the other person's. They might need "bye". I combine things like that in my mind.
(The program teaches formulaic conversations at its beginning, which don't allows flow the way my children naturally converse. At first, I wasn't sure I liked this, but, then, I realized that the "formulas", taught using son, stones, balls, and movement, got my children thinking more and more about HOW they converse and what niceties, expressions, styles, and conversation types might be most appropriate given different situation. At that point, I decided I quite liked the "formulas" as a starting point.)

It was fun to dance to the songs.

I really enjoyed Color My Conservations and I think I want to do it as a co-op class if it's possible.
I was surprised when my daughter requested we use CMC as a co-op class, but can absolutely see how CMC could be used as is in one or how some activities, principles, and materials from it could be woven into hybrid speech-and-(fill-in-the-blank) classes. Now, she has me thinking...

There is one thing I don't have to think much about though: recommending that those looking for a well-written, engaging, multi-sensory program for improving children's conversation skills look at
Color My Conversation. It truly is simple to use and can benefit children of a variety of ages and abilities.
Learn More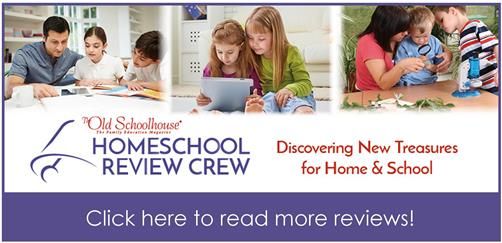 Forty Homeschool Review Crew families were blessed to review
Color My Conversation with children of a variety of ages and social and speech skill levels

. Find links to all the reviews by clicking through the banner above.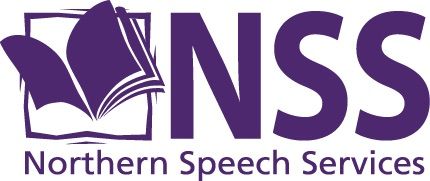 You can find
Color My Conversation by Northern Speech Services on social media at: