When my 10-year-old saw me checking out an opportunity to review the
Self-Paced Bible by
Veritas Press, he got excited.
"Mom, we're going to do it, right?" he bubbled.

"No, Son. I wasn't planning to," I replied, and preempted his next inevitable word (Why-y-y?) by stating, "We just aren't home a lot lately, and even though I know you loved the last Veritas Press review we did, I am just not confident that we can do this one justice."


"But, Mom. I love Veritas. Can we please do it? Please. I will make sure we stay focused on it when we are home."

"Are you sure you want to spend the limited online time we may have at home doing it, Son?"

"Yes!"
And so it was that I asked my oldest which of the
Self-Paced Bible products he wanted to review:

Old Testament 1: Genesis to Joshua

Old Testament 2: Judges to Kings

New Testament 1: The Gospels

He did not pause long before saying "The Judges to Kings one, Mom. We've done a lot on Genesis before and on the Gospels. I do not know much about Judges and Kings."

"I do not either, Son. Maybe we can learn together."

Not long afterward, we all began learning more using the Self-Paced Bible.
What Is the Self-Paced Bible?
Veritas Press is well-known for providing resources for Classical Christian Education for homeschoolers and the Judges to Kings
Self-Paced Bible is part of their Homeschool Bible Curriculum. Delivered through subscription in a streaming format online, the curriculum covers 32 Biblical events in 128 "class periods" that weave together:
humorous talking characters (both actors and cartoon),
engaging video footage,
and entertaining learning and review games.

In doing so, the curriculum helps students:
memorize names, dates, and places from the Bible.
learn through interactive, multi-sensory activities.
build a foundation for more in-depth study in future years.

Thorough and informative, the curriculum is also fun!




How Did We Use It?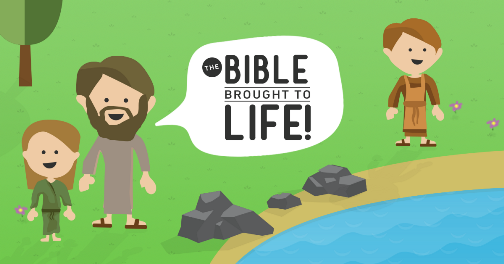 The first time we used the
Self-Paced Bible, we did so as a family. Even Daddy was with us! We had just eaten breakfast and thought we'd give it a go. It was fun to watch the video clips and to try the quizzes together.

The next time we logged in, Daddy was not with us, but the kids and I enjoyed the program together.

However, by the third time we used the program, I admit, I ended up walking away. I did not do so because of any problem with the program. Rather, I did so because my children had become focused on one of the review games and I had laundry to switch over. So, I hurried on down to our basement to change over the laundry, and, when I returned, I found that my children were so happily immersed that I capitalized on the time to get another task done.

It was thus that a pattern got set. Several days a week, I would help the children log into
the
Self-Paced Bible and, then, I would pop in and out of the room as I attended to my task list, 100% delighted that they were learning more about the Bible and practicing virtue while they did. For, yes, virtue practice unfolded. I witnessed the children take turns, help each other with the mouse, read to one another, extend patience when discussion answers to questions, etc. (Love it!) I also heard them singing memory songs, saw them work with maps and more.
Our Take on the Program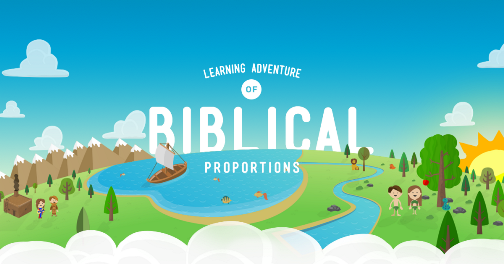 As I said before, my oldest, at 10, is the one who wanted to do this review despite the fact that I worried that we would not have enough time to do it justice. He promised to focus on it and has done so. While he has, I have realized what a boon it is that this program is self-paced, for the "self-paced" words can be taken quite literally in our home, and I want to stress how incredibly easy
the

Self-Paced Bible is for parents! Truly, there is NO prep work at all beyond turning on a computer and logging in online.

When you log in, the program simply picks up right where you left off. No papers to print, no books or workbooks to keep track of. No tie wasted except when your computer has snafus, as ours did on occasion.) Plus, if you need something for record keeping, scores are kept in the program so parents can access them. So,
the
Self-Paced Bible proves SIMPLE to use for students and parents alike and ENGAGING for learners. That makes it a win for me.

As for my ten-year-old, he said:
I think it is a good product. (I also really liked the last Veritas product we did on Explorers.)

I think that it's funny how one of the guys is always making inventions that don't really work. (Well, one works...) I also think that Vasko the frog and the Pallu the rock badger are funny. They are characters that show up and help tell the story about Judges and Kings.

There are some kind of gross parts. I thought it was cool that a guy saved Israel by stabbing a fat king in the belly. It was gross, too, because the king was so fat the knife could not come out. I also thought it was cool that a woman won a battle for Israel by pounding a tent peg through a guy's head. Wouldn't that be very painful?

I really liked a few of the games. For example, the Gideon game. It is easy and fun. All the games help you remember the stuff the guys talk about.

I want to keep using this. IT IS SO AWESOME! (Well, when our computer works well. It does not always work well.) I am learning lots! I think kids 5 and up, maybe to 12, would like it, too.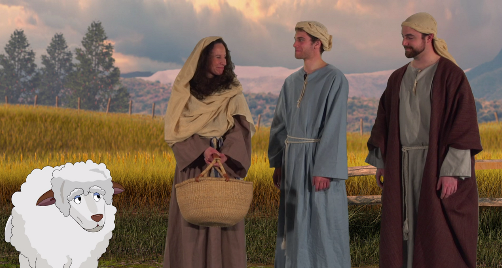 My daughter, nine, who sits alongside her brother when he's studying Judges to Kings, said:
It was awesome! I loved it! The games... the story... the funny boy Levi... I am learning about (singing), "Judges of Israel..."

I did not know that the enemy king was so fat. I also did not know that they used horns, pitches, and torches to defeat the enemy.

This program is fun. It teaches me the history of our faith and is entertaining. I want to keep using it until it's done.

I think, out of 10 people, probably 9 would like it. Maybe one would not because little kids might not be interested. I think kids 6-12 would like this. I LOVE IT!
My youngest, who is just shy of six, also sits alongside his siblings when they use
the

Self-Paced Bible. He said:
I like the running game where you jump over enemies. I also like the game with the cook and with the soldiers. The games are fun and ask you questions.

I also like the the grape picker rake. It is something that the guy made up. He makes up lots of things. He doesn't make up stories of God, though. He teaches me.

I want to keep using this.
Would We Recommend the Self-Paced Bible?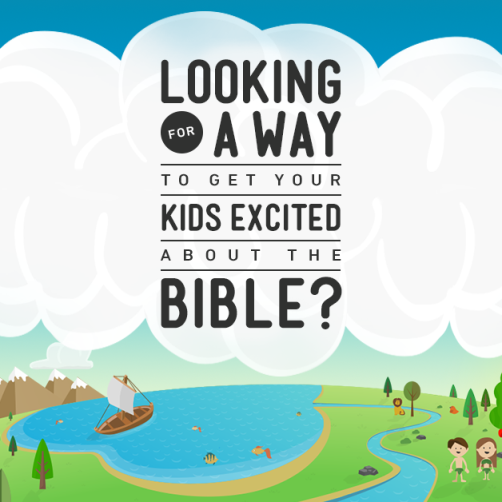 Obviously, my children recommend the
Self-Paced Bible. I would, too. For, even though I already admitted that by our third sitting with
the
Self-Paced Bible I no longer sat learning alongside my children, I enjoyed the bits and pieces that I caught while moving in and out of the room when my children were using the curriculum and also loved that my children could learn independently while I attended to the many
"We're-Actually-at-Home" task list items that beckoned me to pay attention to them instead of joining my children in their fun online learning time.

Yes, in an ideal world, I would sit and learn alongside my children all the time, especially when they are using a program as engaging as those put out by
Veritas Press. However, in my real world, sometimes I have to forego the fun of learning in order to make time for the mundane tasks of life. This is so much easier to do when I know that my children are immersed in learning about the Bible with an engaging program from a well-reputed vendor. So, thank you,
Veritas Press for creating such a quality Bible-learning tool, and, go ahead, All, check it out! T
he
Self-Paced Bible is worth a look. You can view sample lessons online and also try their programs with a 60-day money-back guarantee.

Learn More
Eighty-five Schoolhouse Review families tried out the Self-Paced Bible or a
one-year family subscription to VeritasBible.com. See what each thought about the programs by clicking though the banner.

Find Veritas Press on Facebook, Pinterest, Instagram, and Twitter.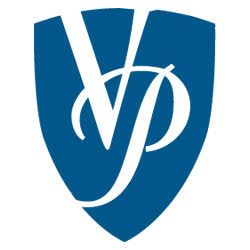 What helps bring learning the Bible alive for your children?