If I only had a way for taking and then sharing video here, I would be kicking this post off with a clip of my children happily singing the memory song they learned on one of the Veritas Press Self-Paced History courses from Veritas Press or one of them enacting one of their own extensions of the
Veritas Press Self-Paced History: Explorers to 1815.
Since I do not, though, you'll just have to take my word for it. Our experience with reviewing the online history course and hands-on Explorers to 1815 Flashcards has created some priceless memories!
What is Veritas Press and Self-Paced History?
Veritas Press is a notable curriculum provider for those looking to use the classical method of education at home, or even in traditional schools, with a Christian world view. As I discovered, their materials also dovetail nicely into interest-led home learning (or at least the self-paced Explorers course does for mine!)
The Veritas Press Self-Paced History: Explorers to 1815 course is an online curriculum aimed at children in grades 2-6 that includes two costumed actor-tutors that teach children about 32 important historical events and people in chronological order. Within each student lesson are:
songs to help with memorization of names, dates, palces and events

video footage and slides of locations

mapwork

review and learning games

online tests
The characters James and Abigail, as well as a totem pole named Ikuhabe, take students through 160 lessons broken up into 32 sections. Each lesson takes approximately 30 minutes to an hour to complete in full, depending on the student, and is laced with humor.
There are also supplementary hands-on projects and reading assignments available under the parent/teacher log-in, as well as easy-to-access grade report.
Online access, of course, is vital for the course. Offline, flashcards (discussed below) are helpful, as are basic office/art supplies and additional reading books.
How Did We Use It?
As soon as we received access information for the Veritas Press Self-Paced History: Explorers to 1815, I set up on online account easily by following direction, "bought" our course and then created my son's username and password. After that, my oldest son pretty much took over, first watching the tutorial that showed how things were going to work and, then, proving himself an eager, self-directed student as he cruised through 30+ lessons so far at his own pace, with his siblings looking over is shoulder!
For, yes, although the Veritas Press Self-Paced History: Explorers to 1815 course was meant to be reviewed only by my eight-year-old, it has become a favorite with my almost-four and seven year olds, too.
Each time my oldest gets online to enjoy "Explorers", his two younger siblings clamor to sit next to him. Then, even though my son loves moving through the lessons with his own hand on the mouse, sometimes he is kind enough to offer it to his siblings. (I just love it each time I witness his kindness as he reads onscreen questions aloud so his younger siblings can "help" him complete interactive games and activities!)
Once the kids are on "Explorers" (as they call it), they tend to stay on until I ask them to give me back my laptop. I dare say, if I had let them, they might have done a marathon and finish the entire 32-week course in but several sittings! Instead, I usually set a timer for 15 minutes to a half hour per sitting, at the end of which they beg to at least finish whatever lesson they are on.
Then, in between online lessons, the children chat about the explorers, ask me to print out maps on which they draw their own explorer stories, model after the actors to teach their own historical lessons, ask to go to the library to get books out on topics that "Explorers" has introduced to them, etc.
The Flashcards
There was significant lag time between when we received access to the self-paced online course and when our Explorers to 1815 Flashcards ($19.95) were shipped. During this time, we realized that the flashcards are not necessary to have. However, once we received them, we were happy to have them.
My daughter, especially, liked the large, laminated cards, which look like Montessori 3-part cards on the front: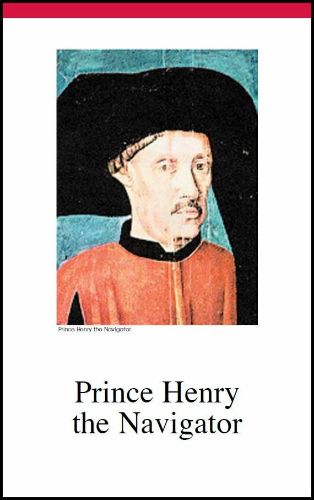 And contain key information on the back.
All on my daughter's own, she began using the cards for copywork and one day, I discovered that she had figured out how to use our printer as a copy machine and, then, proudly created her own school work.
(Sorry for the unintentional copyright infringement my seven-year-old committed, Veritas Press. I let her know she was not to do it again, but thought the pile of her work that I found was such a testimony to her love of your products that I could not help admitting what she had done here and including the above picture.)
My daughter also liked to "teach" her younger brother with the cards and, whenever Big Brother got online to do "Explorers", she asked for the cards.
My oldest, however, was not as impressed with the cards. He mostly just liked flipping through the 32 chronological cards to see which ones he had yet to explore online had which ones he already "knew".
As a parent-educator, I think the cards are fabulous. They encapsulate on two well-formated sides all of the information presented in the online lessons and, with my imagination, will lend themselves to all sorts of future learning games such as Sequencing, Find the ~ and other variations of Card Crazy games we like to play.
Would We Recommend It?
I had a chance to ask my oldest his thoughts when I was writing this review. He said:
"My favorite part is at the end of some of the episodes. There is a game where you answer review questions. For one of the games you are an explorer and in another one you shoot at targets...I got tired of the song and I don't like the part where they say 'The British lost at Bunker Hill,' because it is not true. They technically won the Battle of Bunker Hill, which was not even fought on Bunker Hill. It was fought on Breed's Hill.

My favorite section so far is called Jamestown Is Founded in Virginia."
My daughter added:
"It's awesome! My favorite explorer is Columbus!"
As for me, I have noted that of all the curricula we have been blessed to review this year, Veritas Press Self-Paced History: Explorers to 1815 has been a favorite.
Some things I appreciate about it are:
Children can enjoy learning independently. The program is easy to use, understand and follow.
The course is self-paced and picks up each time it is accessed just where it was left off. (However, there is an option to go back to review materials.)
Lessons are multi-sensory. Within each, you watch and learn about the explorers and apply what you've learned to playing games and filling in blank maps, etc. In doing so, Visual and Auditory learning are tapped into. Additional suggested projects key into Tactile learning.
The quality is top-notch, with videos performed by costumed actors; interactive online "worksheets", games and tests; and easy-to-access grade reports for students and parents who wish to put numbers to learning objectives.
The course is complete enough to use as a stand-alone history program, which can be rounded out with included instructions for hands-on projects and supplementary reading lists.
The program is so fun that my children request to use it over and over and I often see learning gleaned from it playing into their dramatic play, drawings, conversations, etc. throughout the day.
In addition, real, live people answer the Veritas Press customer service lines within a single ring! (Or so that was my experience when I forgot my parent/teacher username and password once and needed to call.)
Some things I didn't care for as much were:
It took a while for our flashcards to come in.
While children can go back to re-do worksheets and tests, their first score on them "sticks". This may be a boon for those who want hardcore record-keeping, but for my children it is a detriment. My son gets into storylines and likes to "move on" quickly. I like mastery, so I often encourage him to cycle around to things a second time. I would love to easily be able to check improvements in my son's second (and even third) cycles. Mastery, in my book (and in my son's) is not often a one-shot effort.
There is a time limit on some of the activities, such as the spelling ones. This frustrated my son, who is not a strong speller.
The course is pricey. I would have never touched this curriculum at $199 per student if I had not had the chance to review it. For one area of study for one child, the course just seemed too far out of my family's budget. However, now that our family has experienced the course I can attest that the money for it would be well-spent. The multi-sensory course makes history come alive and stick. Detailed, extensive and engaging, with options for hands-on projects and further reading, it could really act as as a spine for an enriched year of learning.
I also wished, in a way, that Veritas Press Self-Paced History: Explorers to 1815 was not so self-directed, but this is for purely selfish reasons.
Because my son can do the lessons on his own (and because his sister and brother already eagerly crowd him at the computer whenever he sits down to "do Explorers"), there is little need (or room!) for me to join in. Tet, when I do, I find the program as engaging and educational as he does. (Yes, I am a geek!)
Overall, I'd have to say that the Veritas Press Self-Paced History: Explorers to 1815 course is one of the most successful things we've used this year as far as curricula go. My 8-year-old loves it, chooses it often and incorporates what he as learned from it into so much else that he does. Plus, it delivers fun and learning for his younger siblings, too.
We are excited to have received a full year's access to the Veritas Press Self-Paced History course ($199, with a sibling discount of $100 off). All three of my children have been loving (despite the fact that only one is officially reviewing it) and it is quickly making me - a screen-limiting mama - a convert to the benefits of additional online learning.
For Fellow Catholics
When we were given the opportunity to select one of the
Veritas Press Self-Paced History courses, I let my son decide which one he was most interested in. I was glad that he chose the Explorers one, because Veritas Press is known for its Reformed theology point of view and I felt that Explorers course might have less theological overtones in it than others do.
I wanted my son to be able to use the course independently without me hovering to be on hand for faith-based questions that may arise. It worked out well for us. Few theological questions arose.
We are not a family that shelters our children from differing worldviews. We are one that embraces our Catholic faith with joy though and compares and contrasts other views accordingly. If your family is the same way, Veritas Press can be a wonderful tool for learning about history and about the differences and similarities of various Christian worldviews.
Learn More about Veritas Press

Read Schoolhouse Crew reviews about all the following self-paced courses: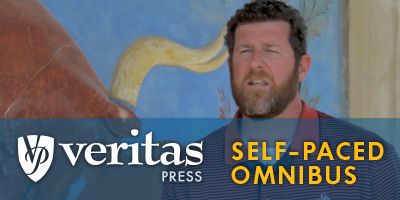 Connect with
Veritas Press on:

Thank you for joining our family for this review. We'd love to hear your thoughts about this program, as well as on other independent learning and history programs. What are your favorite features? Do you have any questions?