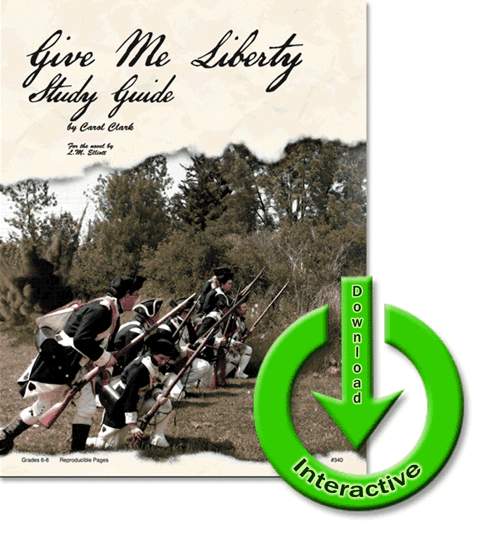 Living history books bring happy hours of read together time to my family, yet independent study options are something I seek for my children as well. Thus, I was delighted to be offered a chance to review the Give Me Liberty E-Guide by
Progeny Press. I thought it would offer my children and I the best of both worlds, so to speak, by acting as a catalyst for us to gather together for another fabulous family read aloud, while also providing my oldest child with encouragement to stretch himself through independent study.



An E-Guide with a Mission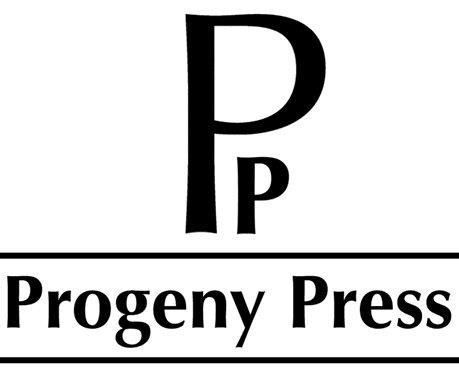 Before taking this review, I was not that familiar with
Progeny Press. However, upon browsing their website, I was thrilled to read their mission:
To teach our children to think clearly, to understand literature, and to rely on the scripture for truth and values, and enjoy themselves while they do it!

Add a few more topics after "literature" and add "and catechism" after "scripture", and I'd say they've summed up a good portion of my homeschool mission with their business mission.

Take a look at their 61-page
Give Me Liberty E-Guide for middle-schoolers, and you can clearly see the mission in action. Along with typical vocabulary exercises, comprehension questions, and literature device studies, the guide focuses on connections between the living history book and scripture. It also offers a host of optional activities to engage students in further study and exploration.

A Thorough Literature Study



The
Give Me Liberty E-Guide is quite complete. It offers:
author information

story synposis

story background

pre-reading activities

vocabulary study

comprehension question

post-reading activities

writing prompts

resource listings

literary device activities

an answer key
...and more.
For those that like to write, it also provides suggestions for such exercises as writing:
biographical essays

literary analysis

persuasive essays

poetry

research competence

speech writing

Plus, it continually encourages students to discover spiritual meaning connected to the characters, plot, and themes within the book Give Me Liberty.

Also, the
Give Me Liberty E-Guide comes as an Interactive Study Guide, which means you download it as a .pdf which can be printed and used as a typical paper-and-pen product, or it can opened with Adobe Acrobat Reader onscreen in an interactive format where students can type answers directly into the form. This option for typing and saving work as students progress is a boon for those who prefer typing to writing.
Does It Meet Its Mission?
Progeny Press
encourages students to read the entire Give Me Liberty book before tackling questions in the
Give Me Liberty E-Guide, so that is exactly what my children and I began to do. We added a library copy of the book to our daily read aloud pile and found ourselves getting completely immersed in the plight of 13-year old Nathaniel Dunn as he navigates his personal hopes and dilemmas amidst the turbulent times of 1775 Virginia.

Indeed, we quickly found ourselves sad upon learning how Nathaniel became an indentured servant, angry at the way he was treated by a man who almost bought him, excited by his impudence with a horse as pertained to that man, relieved by his meeting kindly schoolmaster named Basil, and, in turn, tense as he grappled with decisions as the American Revolution neared.

We wanted to keep reading and reading the book, but found we needed to put it aside for a bit to fulfill some other commitments.

While our family reading was on pause, I assigned my oldest child, who, traditionally, would be in fourth grade, Part One of the
Give Me Liberty E-Guide. I knew the guide would be a challenge for him since it is written for children in grades 6-8, and since my son has had little experience with independent literature study work. However, I also thought it would be a worthwhile thing to try.
I was not disappointed.

At first, my oldest son tried the guide on my computer in interactive form, which he liked. However, since I needed my computer for other things and my son can always use more pen-to-paper practice, I, then, decided to switch him over to a printed copy of the guide. He groaned at this at first, but, shortly, acquiesced and, to my happy surprise, began plodding his way through the guide with due diligence.

Granted, my son did not progress through the guide with the utmost speed or depth of answers for open-answer questions, but he made progress both in the guide and in his ability to sustain focus with an independent study. Better still, he did not complain much. In fact, he said:
The study guide is okay, but I prefer the book more. I also prefer the computer version of the study guide, because I prefer typing to writing. I will complete it either way.
Considering my son's typical distaste for anything "schooly", his seemingly "meh" comments are actually "yeah" ones for me. I knew we'd all love reading the book aloud, but I would cotton to the study guide. He may not love it, but he likes it "okay" and that is ore than okay by me.



Learn More
Progeny Press
gets a two thumbs up from this mama. I am excited that I can use
the Give Me Liberty E-Guide with my oldest, and, then, due to its family-friendly permissions, use it again with my younger children when they are ready for it.


Progeny Press earns similar ratings with other families, I hear, for its wide variety of E-Guides geared toward elementary schoolers, middle schoolers, and high schoolers. You can read about some of these among the 95 reviews at Schoolhouse Review Crew.

You can find
Progeny Press on Facebook and Twitter.