When our family was offered a chance to review Warriors of Honor from New Liberty Videos, I was excited.
M

y entire family enjoys history; my boys, in particular, love anything "American war" right now; and, I appreciate when faith is woven into topics in the books, audios and videos we explore.
New Liberty Videos and Warrior of Honor

Warriors of Honor was produced and directed by
New Liberty Videos,' Brian Barklay. Mr. Barklay has 40+ years in the motion picture business and has been producing Christian videos for the past 30 years.
The
Warriors of Honor DVD is approximately 80 minutes long and features:
historical photographs and accounts about the lives and faith of Stonewall Jackson and Robert E. Lee.

photographs, accounts and re-enactments of the major battles of the Civil War.

a nine-minute "bonus" overview of slavery from a perspective different than that in many other resources.

a five-minute "bonus" about Sam Davis, the first soldier to be awarded the Confederate Medal of Honor.

a seven-minute "bonus" about the Palmyra Incident,

an event that occurred on October 18, 1862 during which

ten Confederate prisoners of war were executed in retaliation for the abduction of a local Union supporter, Andrew Alsman.
Our Experience with the Warriors of Honor
Despite the fact that I attempt to teach my children that there are "good guys" and "bad guys" on any side of a conflict and that if a person fought for the British in the Revolutionary War or the South in the Civil War that person was not automatically "bad", my oldest tends to reduce concepts, and, thus, until recently, felt Union soldier = "good", Confederate soldier = "bad".
Considering my oldest child's view of Southern soldiers during the Civil War, and the monkey-see-monkey-do quality of his younger brother, I decided to

preempt potential protests about watching "a whole video about bad guys" by saving
Warriors of Honor to watch with the kids "in the background" while we did something I knew they would enjoy doing.
As it turned out, that something became gutting pumpkins.
With a "Hey, guys, Mommy needs to watch this video for a review..." I set our laptop up at the end of or kitchen table and pumpkin gutting up at the other end. As I expected would happen, before long, even though the children were enthused by pumpkin gutting, the video also began to engage them.
My boys balked a bit about the fact that the film was mainly about Southern generals and their faith, but soon found themselves engaged by the re-enactments of battles, the stories of honor, etc. In fact, the boys liked the DVD so much that when we finished our pumpkin gutting fun, they asked if they could continue watching the rest of it.
After having the kids brush their teeth and change into jammies, we did just that. We brought our laptop into the living room and finished the film off on the couch.
As we watched, my youngest ended up falling asleep, but my oldest remained wide awake and into the film, pausing it only for discussion about it. My daughter was not as engaged, but watched portions of it and joined in our conversations.
Overall, the children were taken in by the perspective of the film, which emphasized faith and seemed to sympathize with the South as it detailed the life stories of Stonewall and Lee.
At one point, my oldest commented with something akin to, "I know bad things happen in any war, Mommy, but that (Northern) man led really awful things." Countering that, though, my oldest and his sister were happily surprised to hear that Northern soldiers protected the wife and child of a Southern general in Richmond.
With each comment, question and discovery the children made, I found the video opened up opportunities to discuss the sadness of war, the honor of men, the choice we all have to follow virtue or vice and the impact of perspective and bias on how we view things.
The latter became especially apparent when we began to watch the bonus materials included on the DVD.
The portion on slavery surprised the children.
It presented a view of slavery that was far different from that they had previously become familiar through some books, videos and performances we had experienced last winter when studying Harriet Tubman. This, of course, opened up questions and comments about points-of-view and bias when it comes to history. Facts are facts and depending on which facts one looks at, different ideas and opinions can develop...
The next clip tied into that as we learned about a historical figure none one of us had hitherto heard of: Sam Davis. Who is remembered and why varies largely on perspective, it seems. As an aside, my children were quite excited to discover similarities between Sam's last words and those of Nathan hale which they had heard quotes elsewhere.
Finally, we watched the clip on the
Palmyra Incident, which was disturbing. Luckily, my children, at their relatively tender ages, focused on how the soldiers who aimed at the prisoners to kill them purposefully aimed high. Sp, we ended up talking about how when something is wrong, even if a leader tells you to do it, you can choose differently.
Thoughts in a Nutshell
We found
Warriors of Honor engaging. The narration, still images and footage of re-enchantments in it were well chosen and woven together as one might expect in a documentary produced by a 40 year veteran in the film industry.
The actual focus of the film was true to its title, but not as much to the DVD's description which reads, "
This documentary guides the viewer through the causes and the major battles of the Civil War while providing insight into the lives of Robert E. Lee and Stonewall Jackson." In truth, it seems that the film guides viewers through the lives and faith of the generals while providing a cotext within the Civil War and holding bias to the South. It is more for those interested in biography, Southern sympathy and the way honor and faith play into leadership than about hardcore Civil War battle history.
That said, battles

do play into the film, which

is unrated

and

meant for general audiences.
So I might suggest that parents with young or sensitive children preview the

DVD

before watching it as a family.

M

y children have

viewe

d other war-related things and have become familiar with a number of sad, "heavy" stories of martyrs and saints, so I felt comfortable having them wa

tch

Warriors of Honor with me. However, due to the natu

re of its t

opic - war - the film, however tastefully produced, could be "too much" for

other young

children.
Learn More
Discover more about Christian documentaries by New Liberty Videos, which sell for $19.95 each with discounts when you purchase more than one video.

Browse one hundred New Liberty Videos reviews by Schoolhouse Review Crew members. Each person chose one of the following Christina documentaries.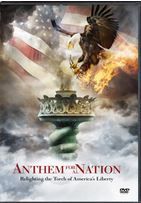 What resources have you found for teaching your children about bias and considering multiple points of view?
What other heroes of honor would you suggest exploring, regardless of what "side" they came from?