"How much is too much?"
"What limits do you set on screentime?"
"Should you allow your children to self-regulate the amount of screentime they have?"
All these questions and more have been asked by others over the past few weeks in online parenting and homeschooling discussion groups that I am a part of The debates which followed were of particular interest to me as the topic of screentime has been in the forefront of my mind while reviewing Captivated DVD from Media Talk 101

, a Christian documentary I received in exchange for an honest review.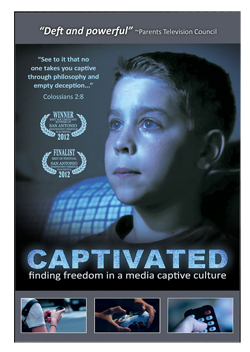 What Is the Captivated DVD?
The Captivated DVD is an award-winning, feature-length documentary produced by Phillip Telfer, who founded Media Talk 101
in order to address the needs he saw in families who are becoming over-saturated with modern media. The 107 minute film is neither anti-media nor anti-technology, but rather explores the growing need for discernment when approaching the use of computers, radio, social networks, television, texting, tweeting, video games, etc. It includes:
facts, thoughts and testimonies presented by both experts and everyday people

options for closed captions and Spanish subtitles
over 2 hours of extra features which included extended interview footage
Some of the awards the documentary has won are:
2013 Best Documentary at the GloryReelz Christian Film Festival
2012 Best Documentary Runner-Up at the San Antonio Independent Christian Film Festival
2012 Best of Festival Finalist at the San Antonio Independent Christian Film Festival
2013 Gold Crown Award for Best Documentary at the International Christian Visual Media Conference
2013 Official Selection at the Midwest Christian Inspirational Indie Film Festival
How Did We Use the DVD?
As a family that has opted out of having a television as a permanent fixture in our living room and has even purged our DVD/VCR since we can play movies on our laptop, we decided to cuddle together in Mommy and Daddy's bed one quiet time to begin viewing the video together. Our hope was that my husband and I could watch and discuss the video with at least our 8-year-old child (who, despite the limited screentime we have in our home already shows some signs of media addiction), while our younger children drifted off to sleep.
As the documentary pulled my husband, our oldest and me in, however, our youngest was not lulled to nap and our middle child begged to go outside. So, "pause" went the video and out went our girl, to direct herself in making "ink" with firepit soot and water on a dilapidated old desk that the children reclaimed as "fort" pieces.
During viewing session 1, Nina (and Jack) chose to make home-made ink to write messages of love over continuing to watch the DVD with us.
On another day, the children popped in and out of watching the remainder of
the documentary with me, sometime asking questions and other times, disengaging to be captivated by other things.
Luke was feeling sluggish while Nina and Jack wanted to play outdoors, so Luke and I cuddled under a blanket with our laptop to watch a portion of Captivated...
Meanwhile, Nina and Jack built forts and structures nearby.
When it got chillier out, we moved inside to cuddle on the couch while I took notes on the video and the kids alternated between watching it with me and reading books alongside me.
Throughout and between viewing segments of Captivated, my husband, the children and I had some interesting discussions. For example:
We keyed into the hitherto unknown-by-us idea of how the telegraph began the media boom years ago. It led us to discussing other inventions and their affects -- both positive and negative - on society.
As we listened to the experts, my husband made connections with me between the topics discussed and ideas he had been mulling over while re-reading some classic literature books.
Luke, our eight year old, began thinking he could use his time in positive ways and randomly told us, "I want a job, Can I save egg boxes and buy chickens?" Later, we connected his comments to the testimony on the film of a woman that get addicted to a virtual farming game before beginning real gardening.
We pondered new-to-us facts such as that there are more TVs in America than toilets and that many folks consume more than 53 hours of television a week, which affirmed our choice not be be a part of those facts. I smiled when an expert was mentioning many forms of modern media and our three year old said, "We don't have any of those."
We took in the clear Christian message in the documentary, and I also related to what the experts and everyday people interviewed were saying about how what our eyes see and ears hear affects us to my eight-year-old said "Look at his skateboard.. what he has on it" when watching a portion of the DVD. That portion had a teen giving testimony about his media fast. His skateboard had a verse and cross on it. My son was drawn to notice that detail right away.
Other conversations continue to spring up, too, and, when our oldest son wants to dive into non-productive media use, I find myself opening up conversation about his choice with reference to Captivated.
A Balanced View
I am glad our family had the opportunity to review the Captivated DVD and feel it was time well-spent as the documentary affirmed some choices we have already made, encouraged us to be more discerning with some further choices we have yet to make and enlightened us with some new-to-use facts and insights.
Some things we found particularly positive about the Captivated DVD were:
the mix of expert and everyday testimonies. The experts offered facts and, what I might call "activist" point-of-views. the everyday people offered credible testimonies about their real-life struggles with addictions to TV, texting and innocent online games.
the fact that the documentary does not oppose media altogether. Rather, it calls viewers to discern what kind of media we allow into our lives and how much of it we do based on Christian values.
the challenge to go on a media fast. While our family does not partake in mainstream television, texting, etc., we still watch movies and listen to music we might want to evaluate better. We also spend a great deal of time on our laptop (me, especially). The testimonies of many in the film who partook in media fasts, thereby braking some habits while building others, inspired us.
One thing I would like to see improved about the documentary is its length. I am sure there is a reason the main video is 117 minutes long, but it seemed ironic to sit and watch a long documentary which discussed, among other things, keying into live, in-person relationships in lieu of spending so much time with media.
In fact, while watching the video my oldest boy asked, "Why aren't they doing this as a book... why are they doing it as a..." My daughter then interrupted, "Maybe it is easier for them to film it..." I agree with both of my children and think the video format is good. However, I feel the main message could have been delivered in less time and would, therefore, suggest that the main portion of the DVD be edited to abbreviate it while the "extras" be made longer. That way interesting and enlightening material that is edited out for brevity can easily be viewed in smaller chunks later.
Who Might Benefit from Viewing the Captivated DVD?
In my family's opinion, the Captivated DVD is worth watching. Between the experts, activists and the every day people included in the documentary, a strong message for discernment, backed by interesting facts, perspectives and testimonies, is offered.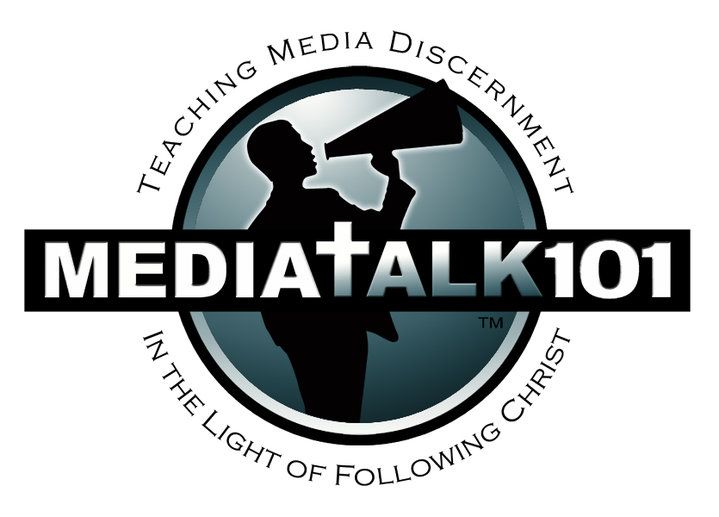 The film is meant for Christian adults and teens, but is approved for all ages. That being said, the word "sex" is used in the video and a suicide bombing incident is referred to be one of the people interviewed on the video. So parents with young children like mine may wish to take heed. We watched it together with our children in our home, but did find ourselves answering some unexpected questions.
Learn More...
Purchase

the documentary for $16.95 (free shipping). (Or,

take advantage of the special offer going on fight now: if you order 2 DVDs, you get the second one for $5!)

What captivates you and your family these days?