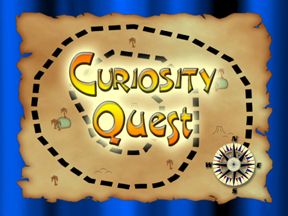 Curiosity Quest. The name says it all, doesn't it?
Children asking questions and seeking answers based on individual interests. That's exactly what I seek in our homeschool.
Thus, when I was pleased when our family was offered the chance to watch: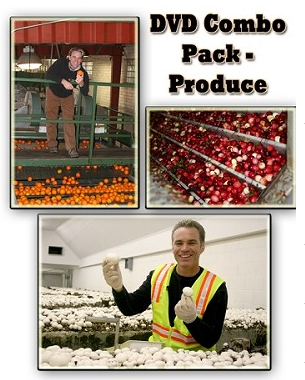 Curiosity Quest's
DVD Combo Pack - Produce (Mushrooms, Cranberries, Orange Packing)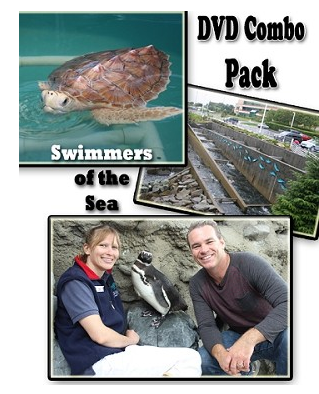 and DVD Combo Pack - Swimmers of the Sea (Sea Turtle Rescue, Penguins, Salmon) in exchange for an honest review.
What is Curiosity Quest?
Curiosity Quest is a PBS series in which the affable host Joel Greene travels to different locations in order to discover answers to questions young viewers write into the show with. In each 30 minute episode, Joel and his team share their hands-on educational experiences with viewers which pack in loads of interesting facts, unscripted interviews and even some potentially new vocabulary words.
What Was Our Experience with
Curiosity Quest?
Shortly after receiving the videos in the mail, our family snuggled together to watch the children's first choice: the
DVD Combo Pack - Swimmers of the Sea.
Of course, we found the portion on magellanic penguins interesting and cute. Who would not be enamored with penguins? And who knew that penguins bark?
Likewise, we enjoyed the episode where Joel traveled to the Florida Keys to visit a sea turtle rescue place. It reminded us of visiting a seal rescue center in our local area while also wowing us with facts, such as just how big little turtles like the ones shown in the picture below can grow. (No spoilers here! You'll have to watch to discover the huge potential size of turtles yourself!)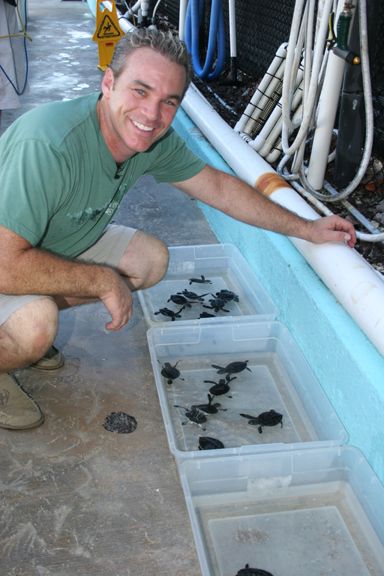 Then, learning about Alaskan sockeye, king and pink salmon was interesting, especially as what Joel discovered about the salmon connected to what we have learned about local herring. Both types of fish have similar life cycles.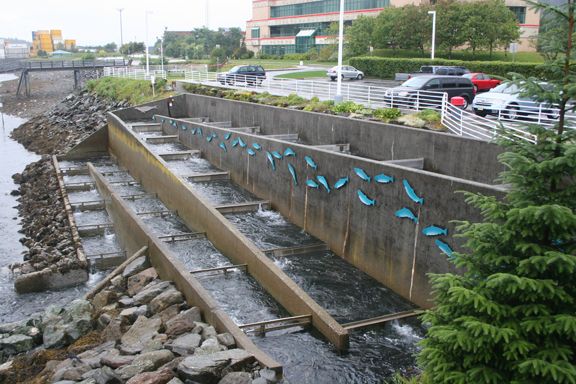 On another day, we watched
the
DVD Combo Pack - Produce, which was equally interesting and formatted in the same way as the children's top pick (the sea creature one), where Joel takes viewers on virtual hands-on field trips in order to answer viewer questions.
In one of the food episodes, we followed the entire process of harvesting cranberries at one of the nation's largest cranberry growing places. Since we live in the heart of another of the nation's cranberry growing areas, we found ourselves comparing large-growers' experience as shown on the DVD with that of small-scale growing friends we know locally.
Another episode was on one of oldest son's, Luke's, favorite foods: mushrooms. As we watched this one, we all found it amazing to see just how mushrooms go from spores on hay to ready-to-eat packaged products. Our youngest son Jack was particularly impressed with the mushroom harvesting.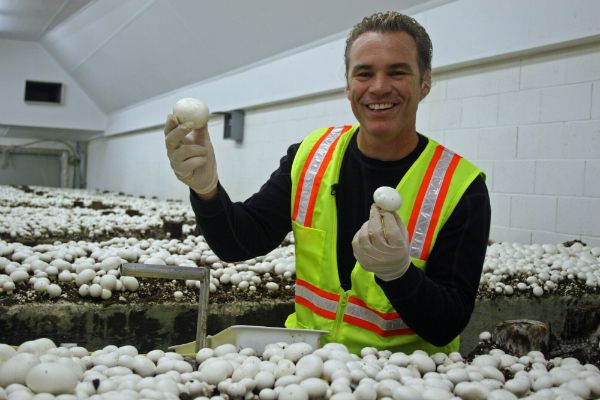 The final episode in the produce combo-pack was on how oranges are grown, harvested and packed. The machines used in the sorting process wowed us and, I, for one, am now curious how the growing, harvesting and packaging of organic oranges differs from that of conventional ones.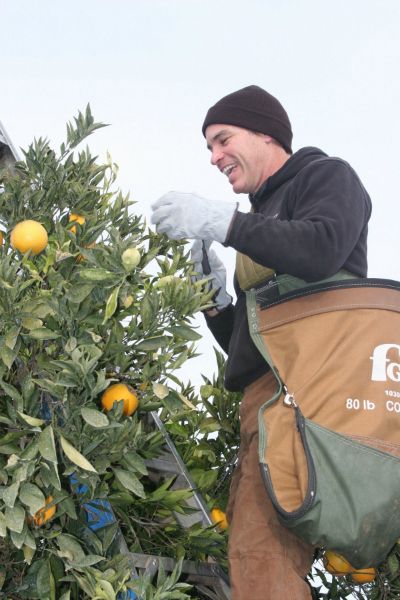 As we watched all six of the episodes of
Curiosity Quest that we were blessed to review, we found ourselves engaged in asking and answering questions and even pausing for connected discussions. The children also got up to their own explorations after watching the videos, such as drawing sea creatures and then cutting them out to enact their own Curiosity Quests.
... and squeezing an entire bag of citrus fruits to make juice!
Without question, we enjoyed the vicarious hands-on field trips we went on while we watched the DVD's as well as the activities that they inspired.
Would I Recommend Curioisty Quest Videos?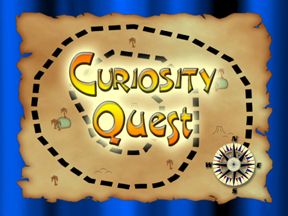 If you are not lucky enough to live in an area that carries
Curiosity Quest on the air, or if you have children that like to watch the same shows over and over, I would definitely recommend looking into Curiosity Quest videos.
With the episodes that our family watched, we were immediately engaged when the energetic Joel Green read a letter from a child who was curious about something. Then, we enjoyed learning as Joel went on location to quest for answers.
We all:
appreciated the humor the episodes were peppered with
learned from the Fun Facts that break up each segment of the shows
found ourselves trying to answer candid interview questions that are presented to kids during each episode
and felt that, on the whole, the videos were as entertaining as they were engaging and educational.
I did, however, wish there was a package insert or a weblink available with study guides for further learning. For, while we are perfectly capable of learning more on our own (and already doing so!), I feel it would be an excellent "bonus" to have ready-to-go study guides available to those who purchase videos or even for those who watch episodes on-air and then seek out the Curiosity Quest website.
Learn More
The DVD Combo Pack - Produce and
DVD Combo Pack - Swimmers of the Sea sell for $24.95 each and are targeted fro children ages 7-14, but make quality viewing for the whole family. There are episodes on dozens of more topics, too.
See how other famili

es are using

Curiosity Quest videos:

Visit
Curiosity Quest :