I'm always on the look out for wholesome family movies with strong faith-connected messages, so I was excited to receive a Trust Fund DVD from Mapelle Films for review and was even more pleased to have an opportunity to read
Love Was Near, a companion book to the film.
Since film is rated
PG for "mild thematic elements and brief smoking", with a suggested audience is 12+, and the book is directed towards girls ages 12+, I initially thought I would watch the DVD with my husband, before deciding if we would share it with our children and, then, would read the book myself. before saving it for my daughter to read in a couple years. But, you know what they say, "Life is what happens when you're making other plans."

As life unfolded, my husband and I never found time together without the children for a just-us movie time. So, finally, one night, when my husband was working a late shift and I needed to unwind after reading my children a bedtime story, I popped the
Trust Fund into my laptop to watch on my own.

Ha! I should have known better. I was just beginning the film when my daughter's feet padded up next to me. She could not sleep, and the next thing I knew, she asked if she could cuddle up to watch the movie with me. I knew she was tired and might just fall asleep if she had a chance to snuggle into me to watch the film, so I said, "Sure, but this movie really meant for older children and grown ups, so if it gets to be too much I may ask you to leave."

A minute or two later, both my other children came into the room. Everyone wanted Mama and Mama just wanted to unwind. So, we my children and I ended up viewing
Trust Fund together.

A Little About Mapelle Films

Once all my children were settled in next to me, before turning the movie back on, I shared two things with them:

(1)
Trust Fund is a family movie, but it is meant for families with older children, so we might have to turn it off.

(2) One interesting thing about the movie is who made it: a homeschooler and his wife! Isaac Alongi, the producer and cinematographer of the film was homeschooled through graduation began making videos when he was just 11(my oldest child's age). Now he makes feature films, documentaries, and more. Sandra Marin, his wife, is a writer, director, and producer. She teamed up with her husband to make this movie.

All of my children - who are super creative and imaginative and who like to dabble with stopmotion animation and making film clips with our camera on occasion - thought these facts were cool.

(If you'd like read more about Isaac Alongi's story, take a look at this article from Midwest Parent Educators.)



A Faith-Inspired Romantic Drama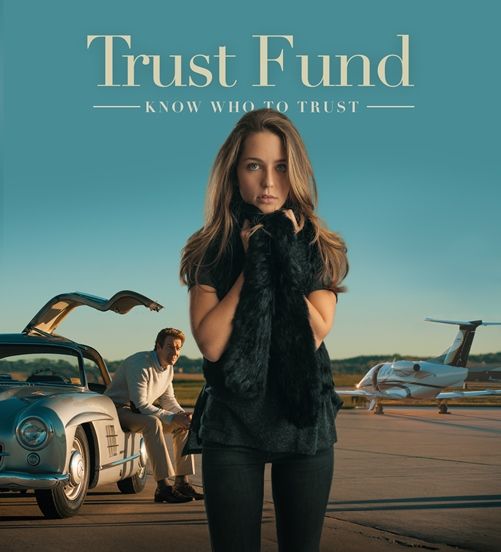 Then, it was onto watching the film, which was engaging enough that none of my children fell asleep and tame enough that I did not have to turn it off, although I definitely think an older crowd of teens and above would have made a better crowd for
Trust Fund than my children did, since the film had a lot of romance (which is something my children are definitely not into) and a storyline that involved theft, shady dealings, running away to live with a boyfriend,
entitled adults,and examples of a number of mature topics, such as family dysfunction, promiscuity, deception, and jealousy.

Of course, the storyline was not all vice. For the film is actually inspired by the popular Bible parable of the Prodigal Son, and, thus, contained strong messages of love and forgiveness. In it, a young woman named Reese discovers that her late mother has left her and her sister a 10 million dollar trust fund that her father - who owns a profitable publishing company - has not told them about. Unhappy with her life, and wanting to fly off to Italy to write a book and meet up with a love interest, Reese hacks into her father's company accounts using her Type-A sister Aubrey's computer in order to transfer half of their inheritance to her own bank account. Promptly after that, Reese packs off for Italy, where she immerses herself in writing and romance, rekindling a relationship with an Italian man who is not what he seems to be and who ends up taking Reese's inheritance and using it for illegal dealings.

From there, the film takes off with mild suspense, plenty of drama and romance, and, of course, heightened needs for forgiveness between family. By the film's end, Reese (the dreamer and prodigal daughter) returns to the United States and has to face her judgemental, jealous sister Aubrey (the hardworking doer who is chagrined by her sibling) and her patient, loving father Grayson (the epitome of almost unbelievable unconditional love).

You can get a flavor for it with this trailer:



The characters' lifestyle - with multi-million dollar bank accounts, private jets, international excursions, gala parties, and more - may not be something many folks (myself included!) can relate to, but the moral of the story is one we can all use learning (or reminding) about. Further, many will recognize aspects of Reese's and Aubrey's personalities among people they know in real-life and all should appreciate some of the camera angles, beautiful scenery, etc. in the film.
The Children's Reviews


Since my children watched the film with me, I asked each to dictate a review to share, thinking it might help others with younger children decide if this movie - meant for ages 12+, but said to be okay for younger children with moms and dads present, would be a good fit for their families.

My ten-year-old daughter said:
I watched this movie because my mom was watching it, and I asked her if I could, and she said, "Yes."

It is about a girl who figures out that her mom, who had died, had saved money for her in her father's name. So, she took the money and left to Italy. She dated someone there and gave all the money to him. He used it to smuggle diamonds.

She escaped Italy and went back home. Her dad had a little party, and her older sister, who was mad at her did not come. She understood the sister was mad.

So, what does this story remind you of? It's from the Bible.... The prodigal son! But, it's a daughter.



The movie was okay. It was filmed nicely, but I did not like it that much. Too much romance. I think it would be good for teenagers and stuff like that.
My seven-year-old son said:
I thought it was okay. I liked the scenery and the train.
Some people did bad things in it, like steal diamonds and steal 5,000 million katrillion dollars.

Some good things were that the girl came home and her dad forgave her. It was like the story in the Bible with the two sons and the father. One of the son's left and spent all his money. Then, he came home and they had a party for him and the other son was upset because he had not had a party and the other guy had done wrong.

The movie teaches forgiveness and love.

My eleven-year-old on said:
It was okay, but I don't like the romance. I watched it anyway, because it was a movie that was on, and I like watching movies.

I liked the way they filmed Italy from above, but I would not recommend this movie to kids. I'd recommend it to teenagers, like 14-18 year olds, because they like that stuff.

After Mom told me the movie was like the prodigal son, I thought, I am the dumbest person in the world. It is so much like it! But it has romance...

As you can see, my children appreciated the beautiful scenery, lighting, and angles in the film, liked part sod the storyline, and gleaned the overall theme of forgiveness. They were non-plused, though, by all the romance, which, in truth, is in balance with family relationships.

A Clever Companion Book and A Free Study Guide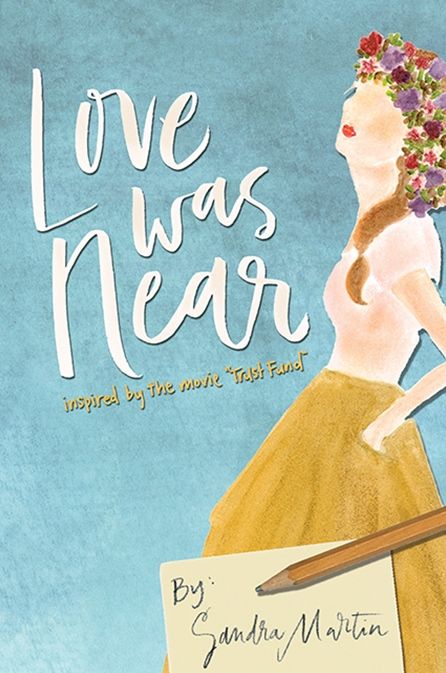 In the film
Trust Fund, the main character Reese writes a book called "Love Was Near". Thus, as a companion to the movie, Sandra Martin wrote
Love Was Near, which allows readers to dive deeper into the themes of the movie by giving them background on Reese's life and thoughts in a clever package that weaves excerpts of the fictional Reese's diary together with insights written by her and journaling pages for the reader to examine her own thoughts on topics that the narrator of the book - Reese - brings up.

Basically, the book encourages readers to use the film as a jumping off point for taking a deep look at themselves and how they think while also examining love from different angles (as a part of our human nature that seeks approval, acceptance, companionship, and, of course, forgiveness and also as something that is always near - given as a gift from our Father in Heaven.)

Within the book, readers are prompted to reflect upon how:
family relationships affect us

we should not let desires rule our lives

dishonesty affects us and those around us

we should be grateful for what we have

needs and wants are quite different

we must be discerning

we sometimes fail to see truth

not everyone is deserving of our trust

some people's opinions really do not matter

forgiveness is healing and healthy

we never have to earn God's love

As a 40-something year old woman, I found the book to be a quick read with interesting background on the film's storyline (like how Reese's mom had died), strong messages of love and faith, and thought-provoking prompts. I could absolutely see my 12-16 year-old-self having quite liked this book, for I was a tween and teen that read loads of romance novels, dated, was immersed in pop culture, etc.

That said, I cannot see myself handing this book to my daughter at 12. For, at 10, my girl leans towards the innocent and selectively unworldly. She considers boys peers and playmates, not potential romantic interests, and she knows history and politics, but not a whole lot of pop culture. Thus, even in two years, I would guess much of the book would still not be a good fit for my daughter. That said, I can think of plenty of tween and teen girls who would like - and even benefit - from the book as it would provide a safe-space to reflect while pointing them to God-centered truths.

Additionally, for those that seek something more concise,
Mapelle Films offers a
free downloadable study guide that families and small groups can use in conjunction with the film. It is 12 pages long, has video clips that are accessible online, includes Scripture references, and gets right to the point of the movie.
Who I'd Recommend This Film-Book Duo To

Both
Trust Fund and
Love Was Near are worthy of a look for families with tweens and teens that like romance and could use an "in" for thinking about or discussing unconditional love and forgiveness between humans as a reflection of God's merciful love for us. I can also see some young women or moms getting together for a movie night or book club chat with
Trust Fund
and
Love Was Near.

Faith-centered families may wish to know that the movie has no overt Christian content, but is clearly inspired by the Bible and
prompts thoughts on relationships (romantic, familial, and divine

). It is wholseome in overarching theme, and contains no profanity, sex, nor nudity, but it does contain some content that could be confusing or provide bad examples for younger children.



The book picks up where the movie leaves off in the way of reflection and faith connections. In fact,
Love Was Near seaks directly of God and His word.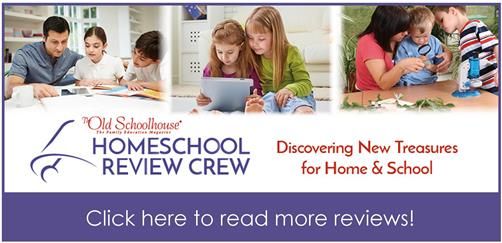 Ninety Review Crew families reviewed the film and many reviewed the book as well, so if you'd like other takes on either, check out what they had to say.
Connect on Social Media
How might you exercise unconditional love? Have you ever needed forgiveness? Where can you turn to experience love and mercy? Mapelle Films gets you thinking about all this.