My children have never been worksheet kids, but they were delighted to begin using the
USA Activity Bundle by the
The Crafty Classroom to review and learn more about U.S. geography. To me, this speaks volumes: the well-designed pages of each e-book included in the bundle equaled fun, not work, for my kiddoes. Beautiful illustrations of state birds, fun sate-shaped mazes, and detailed (but not too busy!) state notebooking pages invited my children to color, research, review, write, and enjoy.

We received three
downloads of activity packs in PDF format with bundle, which together provide a fun homeschool geography curriculum supplement for us - which could also act as the spine for a 50 States unit study for others.

The U.S.A. State Bird Art Cards download was a surprise hit with my children. They all loved the detail of the line drawings in the 30-page pdf and had fun beginning to research a bit about each bird, using online resources to hear different bird calls and learn more about the birds.

In the downloaded pdf, the book
United Tweets of America is recommended for researching in order to fill our the bird cards, but our library system's copy has been unavailable for a while. So, I decided not to explain to my children that the small cards on each bird page are actually memory match cards. My plan is that when the recommended book comes in, we will read it to learn and review more, and, then, cut out the small cards as a fun conclusion to our state bird studies.

One other thing I like about the Bird Art cards is that they include a small space for children to write fun facts about each bird. None of my children like to write by hand, so the relatively small space encourages them to write something without discouraging them with too many lines to fill in.
A not-as-surprising hit with my children has been the U.S.A. 50 State Mazes. I already knew my children like mazes, but what I did not know was how much they would enjoy doing the state-shaped ones in this 51-page pdf that includes each of the state's outlines filled in with mazes to print and complete. They found the mazes challenging, but not too hard, and I liked that they were using
basic critical thinking skills and increasing their awareness of each state's shape while completing the mazes.

The U.S.A. State by State Activity Notebook was surprisingly well-received, too. As I said before, my children are not worksheet kids, and I wondered if they'd find these activity sheets to "workbooky" Happily, they did not. Instead, they eagerly researched the abbreviation, bird, nickname, flower, flags, geography and other facts of some states in books that we own as well as online and, then, enjoyed coloring and writing to fill out activity pages.
I plan to let them continue to move through each of the state activity pages in the 60-page pdf at their own pace and, then, to play the included full-color Bingo USA game and Roll-Across-America game when as an enjoyable review.
Our Thoughts

Truly, each of the three resources in the
USA Activity Bundle compliment each other, balancing visual interest, research, review, and challenge. The simplicity of the pages, yet (non-busy) detail of their design is quite appealing.
My oldest, at 11, said:

I really like this. It's super fun. I really like doing the state pages...coloring the birds. I also like doing the mazes which are so fun to do. Coloring the bird pages is good, too. I have been reviewing things and learned Massachusetts was named from an Indian name.

I want Mom to get me a binder, because I want to put all my papers in it to make a state book.
My youngest, at seven, said:

I like coloring the birds and doing the mazes. They are fun. I've done a lot of mazes.
My middle-child, at 10, said:

I really like doing the mazes although they are really complicated. They are the shape of the states.

I really liked learning about the birds. That was fun to do. It is interesting to find out what bird goes with what state. I thought it was interesting that some birds went to more than one state. Also, I like Rhode Island's bird: a chicken. It is different, because it is a tame, domestic bird.

I liked the state pages, too... coloring and writing facts.

I would recommend these to people learning about the country.

I would not hesitate to recommend the
USA Activity Bundle to others who have children that enjoy coloring, completing mazes, and learning about the states.

Learn More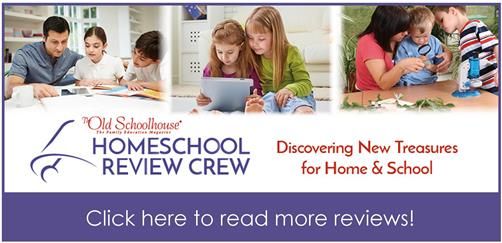 Eighty Review Crew families tested one of these helpful products. Click through the banner to see what each of us thought.


Get social with
The Crafty Classroom: