How is the sky-y? Tell me, please.
The sky is (sunny).
S-U-N-N-Y.
S-U-N-N-Y
The weather is sunny….
As we walked along our street one day last week, we sang about the weather to the tune of
There Was A Farmer…B-I-N-G-O
. We first noted how the sky was, then the temperature and, finally, the movement of the air. Later, when we were back inside, my oldest colored a numbered leaf similar to the one he had colored on the first day of the year – orange, gray and green – before taping it to our new Weather Tree.
What is a Weather Tree?
To ease back into focused learning times after Christmas, we created parts of our Weather Tree over the course of a few days. (It could well have easily been completed in one day, but we chose to stretch it out.)
On Day One, I presented the idea of a Weather Tree to Luke and Nina and shared some pictures of examples. (See the links below.) Then, we discussed how large we wanted our Weather Tree to be, where we should put it and what we could make it with. We also went for a walk where we spent a good deal of time observing the weather and singing songs about it.
On Day Two, we
opted to make a large weather tree on a doorway
near where we often do our Morning Circle Time. To do so, first, I
sketched a simple outline of a tree with twelve large branches on brown paper bags which I had opened and taped together
. Meanwhile, Nina fetched as many shades of brown and tan crayons as she could find from
our Crayon Pockets
. (I suggested grays, blacks, greens and other colors, too, but she wanted just browns and tans.) Then, all three children set to work
coloring in the outline
and helping me to
cut it out
and
tape it to a door
. Finally, we
labeled each large branch in marker with the name of a month
, chanting the months as we went.
On Day Three, we thought back to the
Usbourne Weather
book the children had recently read to
think about what weather patterns
we might like
to chart
and which words to include as
vocabulary/descriptors
for our Weather Tree Key. Although the book explained that weather is caused by three main things (heat, water and air), the children decided they liked the ideas of sky, temperature and air movement.) So, we went with those. Luke then helped me pick out clipart to make
Weather Tree Key Cards
(which I will post soon as a printable). Finally, Nina and Luke decided what color they wanted to use for each key word,
creating
our
Key
. (We have since decided we should have created a "still" card and have assigned a key color for still air, too.)
On Day Four, we put together a
Weather Tree supplies binder
for using the tree and tucked it into our
Morning Bag
. For now, the binder is the epitome of simplicity: It contains
print outs of leaves and colored pencils.
To make it, Luke selected the type of leaf he wanted for our tree (a maple) and helped me find a simple clip art picture for it online. I then
created 31 numbered leaves
, which we printed out and slid into one pocket of a binder. We slid a
box of colored pencils
in the other pocket. Since then, we have transferred the pencils to a zippered 3-ring binder pencil case which I picked up at Family Dollar.
How We Use Our Weather Tree
Daily, in the morning, we observe the weather by looking out the window, stepping out the front door or taking a walk. In doing so, we usually sing our Weather Song to the tune of BINGO, with a verse about the sky, the temperature and the air. However, sometimes, we skip singing and simply talk about the weather.
After we sing, or when we have a chance if we are on the run, the children take turns taking out our supplies binder, finding the correctly numbered leaf for the date, checking the Weather Tree key for what colored pencils they need, coloring the leaf, cutting it out and taping it to the appropriate branch on the tree.
Sometimes, we revisit the tree later in the day noting how the weather has changed, but not making a new leaf.
Sensory and Curriculum Connections
Sensory: The media we used for our tree was simple – paper, colored pencils, etc. However, one could use different textured media if they wished. Plus, tape and glue can be a sensory experience in themselves.
Cutting, coloring and taping provide daily fine motor and pressure grading practice for the kids.
Stretching, bending and sometimes turning and twisting for vestibular/proprioceptive work comes with our Weather Tree Song and with putting the leaves on the tree. We also get heavy work in during weather observation walks.
Auditory input is inherent in the walks and songs as well.
Faith and Character: We talk about who made the world, and, likewise the weather. I also see wonderful things happening as far as kindness and sharing goes as the children take turns being responsible for attaching a leaf to the tree each day and as they help each other read the key.
Reading: Reading the key and the names of the months on the branches of the tree familiarize the children with sight words. Our Weather Tree Song introduces spelling. I may also begin selecting a weather or seasonal related song or verse each month, which will be posted and recited or sung during our Weather Tree time.
Writing: At this point, we are using pre-numbered leaves for our tree. Eventually, we will do more numeral writing practice by having the children write their own numbers. We will eventually have the children write their own numbers on the leaves. Also, we may add in occasional copywork pages centered on the date, the weather or short weather-related poems.
Math: Charting. Numbers. Counting. Adding. One-to-one correspondence. Odd and Even numbers for turn taking. All these and more are inherent in our current Weather Tree use. I plan to add bar graphs, line graphs and sorting in later, too.
Practical Life: Dressing appropriately for different weather patterns is a key practical life skill. As we move along with our weather tree use, we will likely add some tie-in Montessori-inspired lessons on this.
Science and Technology: Basic weather words and concepts, discussion about seasons and nature walks are currently a part of our Weather Tree use. Eventually, I might introduce weather measurement tools and more in-depth science concepts.
History/Social Science/Geography: The Weather Tree serves as a type of time line and helps us to discuss concepts such as today, yesterday, tomorrow, this week, next month, etc. It also provides ample opportunities for social skills such as turn-taking and sharing. Plus, it ties into geography. We have begun to discuss how different geographical locations have different weather and will key into this more when we travel to see in-laws.
Visual Arts: The children decided they wanted multi-colored leaves to track three different facets of daily weather patterns and also decide for themselves how they want to add these colors to their daily leaves. As time goes on, I will begin to comment on patterns and styles I see emerging. We may also change coloring media (from colored pencils to paints to ???) as the months go on.
Music: We sing a simple "zipper" song as we do the Weather Tree daily, with the children filling in appropriate terms.
Theater/Dance/Movement: We sometimes act like the air – still, breezy or windy – or enact how the temperature makes us feel – hot, warm, cold or cool. We also move and clap to our Weather Tree Song at times.
Health/P.E.: We take nature walks to observe the weather.
Inspirational Weather Tree Links
What daily charts do you use with your children? Do you have favorite activities, verses, songs, books or posts about weather-related activities? Do you know other great links about Weather Trees? Please share in the comment!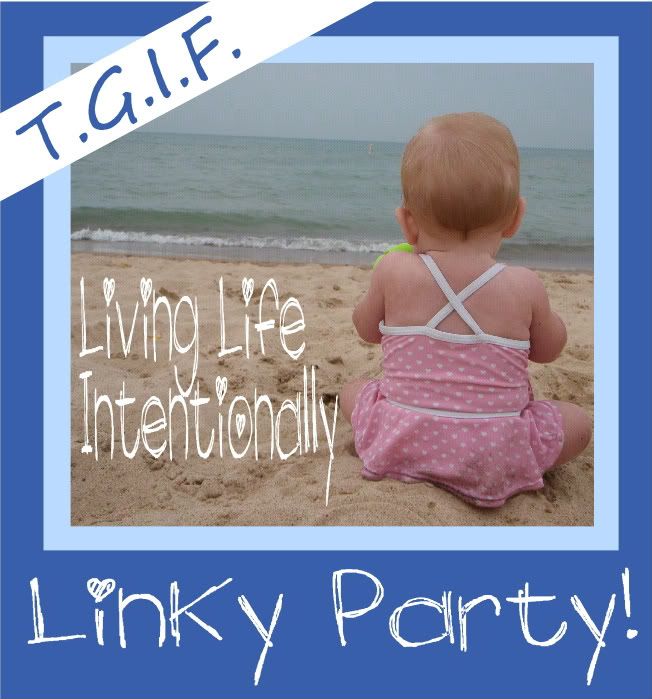 This post is being shared at Living Life Intentionality T.G.I.F Linky Party...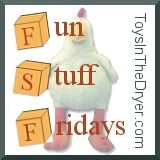 ..and Toys in the Dryers's Fun Stuff Friday