If you and your children enjoy reading Christian fiction for kids, then add
Imagine. . .The Great Flood by Matt Koceich from
Barbour Publishing to your "up next" pile. This middle grade fiction story, written for children ages 8 to 12, is
the first release in a brand-new epic adventure series written by schoolteacher and missionary, Matt Koceich that aims to bring popular Bible stories to life for today's children.


In
Imagine. . .The Great Flood, you are taken from modern day Texas to the times of Noah's Ark in order to experience what the monumental Biblical event of the Great Flood might have been like. You also are reminded that, although life may change and seem uncertain at times, God is always with you.

The book, a 110-page softcover with 15 chapters, is a quick and engaging read. My children and I read it together in our bedtime story rotation and, more than once, they asked me to keep reading since chapters often ended with enticing cliff hangers.

Since chapters were short, I did not mind honoring the children's requests, so it took us only about a week in our bedtime story rotation to finish
Imagine. . .The Great Flood, and I would think it would take a proficient middle grade reader only about and hour or two to read the entire story independently.

My seven-year-old summarized this
piece of fun Christian fiction for kids:

In Imagine, Corey was moving from Texas to Florida and was not happy about it. Before he moved, he was in a forest and fell and hit his head. Then, he started to imagine things.

Corey imagined that he was taken back before the Great Flood. He met Noah's sons and Noah. He talked to them and helped them. They tried to get all of the animals onto the ark. Some giants tried to stop them, but lions helped.

Once, the evil people threw Corey in a pit. That was when the rain started to come. It seemed hopeless, but Corey thought and prayed.

In the end, Corey came back to modern times. He moved and met a friend named Noah. Something scary happened, but you have to read to find out what.

I liked this book. The giants made it interesting. One thing I did not like was that, at the end, there was a treasure hunt, but it didn't say who won or anything.

People who like to read or be read to might like this book, especially people who like Bible stories. It gave me new ideas about Noah's Ark.


My ten-year-old daughter went into more details about conflicts withing the story:

Imagine has a couple struggles in it:

The first one is that Corey does not want to move to Florida. Then, he hits his head on a log, goes into an imaginary world, and comes back having learned that everything is not as hard or as bad as it seems. We need to trust and obey God.

Another struggle in the story is between Corey and Elizar, an evil wizard who tries to utterly destroy Corey in the time of Noah's Ark. At one point, he stuck him in a pit. The flood came. Corey was hanging onto a log... He was not destroyed.

Imagine was a good story. It was exciting. I could really see the action. It's a book about a boy who travels in time to Noah's time, because he had a concussion. He faced evil people and, then, came back to the modern world. He moved and used his lessons from Noah's time to help his new friend Noah. Christians who like read alouds would like this. You could read it yourself, too.
As you can see from my daughter's narration,
Imagine. . .The Great Flood does put the "fiction" into Biblical fiction by adding imaginative details and characters to the typical Bible version of the Great Flood. A wizard, a horde of evil giants, and a seemingly magical staff become a part of the story. These additions are done tastefully and, honestly, add to the drama and excitement of the story helping the message of it come alive
without making the story too fanciful.

My eleven-year-old especially liked the drama within the story and said:

We read Imagine together, but I could have easily read it by myself.

The book is meant for 8 year olds and up, but I think 10 and up would be good, because there are some intense scenes. In our home, my brother, who is seven, and my sister, who is ten, heard it, but my brother is kind of into intense things. Other kids might be more sensitive.

This book is good for Christians. It is an adventure story that takes you back in time to the time of the Great Flood. The story if fiction, so it adds a lot of things to the Bible story. These things help you imagine the times.

I liked this book. It was fast-paced and filled with exciting parts and almost deadly encounters.
Don't let his warning scare you off, though. Truly, there was drama in the book, but nothing gory or too frightening, in my opinion, for the target audience of 8-12 year olds, unless, of course, your child is super sensitive to good vs. evil scenes where evil seems close to winning.

Imagine. . .The Great Flood truly was a fun read which kept us turning pages, imagining what it may have been like during Noah's time, and remembering that things change, but God doesn't, and we should always be thankful. I would definitely recommend the story to those looking for clean reading for kids and Biblical fiction!
Learn More


Imagine. . .The Great Flood can currently be purchased for the sale price of just $4.49 and Imagine...The Ten Plagues is due out in March 2018.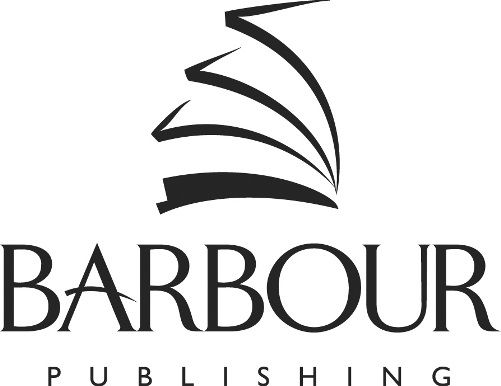 You can find Barbour Publishing on social media at: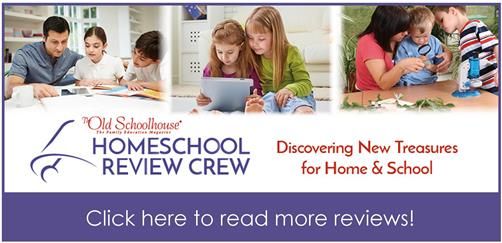 Seventy-five Homeschool Review Crew families are sharing what we thought about
Imagine. . .The Great Flood. Click through the banner to find all our reviews.