Who loves libraries? Certainly, I do, and that is exactly why I chose to review an Individual Membership to Super Teacher Worksheets. In doing so, I gained access to a library of over 10,000 printables, mainly aimed at kindergarten through fifth grade level children.
Now, I know that folks privy to any kind of inside view of my children's learning preferences might wonder why on earth I would want access to a worksheet library of all things. For, my children are clearly not "worksheet kids". They balk at traditional "book work" and tend to gravitate toward experiential learning, living books, games, and creative pursuits. So, why
Super Teacher Worksheets? Because within the 10,000+ printables accessible as printable pdf's, there are puzzles, games, maps and more, some of which tie in perfectly with pursuits the kids and I are immersed in this year.



So Many Ways to Supplement Explorations and Solidify Skills

Our Geography Club is studying the regions of the United States this year. The kids keep asking me to print a map of this or find a map of that. Now, I do not have to hop down bunny trails to do so.
Super Teacher Worksheets provides one stop ease for me!
Likewise, we are in a state history field trips group this year and the state report templates dovetail nicely into our in-progress state scrapbooks.
On more traditional fronts, the kids are still mastering their math facts, and, sometimes, they tire of the resources that we have on hand for doing so. Enter the the ease and variety of
Super Teacher Worksheets.
And, of course, that ease and variety extends beyond Geography Math and ELA. In fact, it ties into community programs that we attend. Case in point: we recently participated in a local butterfly walk, which ended with us coming home with several monarch caterpillars to foster.
Since I aim to tie academic skills into our experiential learning this year, I simply typed "monarch" and "butterfly" into the easy-to-use search box on the
Super Teacher Worksheets
site. Right away, I came up with just right resources that did not feel too "schooly" for my not-so-schooly kids, but would encourage them to read, write, and learn in more traditional ways in conjunction with observing the metamorphosis now occurring on our kitchen table!
Further, schooly or not, sometimes kids can use a little repetition to drive a point home and
Super Teacher Worksheets offers plenty of quick resources for that. For example, one recent day when my son and I were reviewing something he had written, the only mistake that he had made and did not catch on his own was using "an" instead of "a" in a sentence. I found this odd since I thought he knew the correct use of these articles. However, with two other children vying for my attention and him wanting to move onto other things, I did not want to spend a lot of time assuring myself or him that he understood the correct use of the words. So, in less than ten minutes, I searched
Super Teacher Worksheets for an "a" vs. "an" worksheet, printed it out, gave it to my son, had him complete it, and went on with life with use both sure he "got it". (He has not made a similar error since.) The 10,000+ worksheet library sure came in handy!
Something for Most Subjects and Styles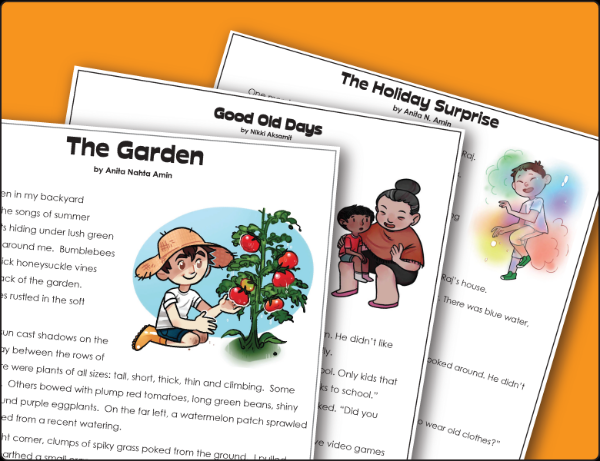 Truly,
Super Teacher Worksheets often comes in handy in our family's eclectic home education pursuits, and I can see it doing so for other homeschoolers, classroom teachers, tutors and parents. The site is simple to navigate with a long list of clickable links on its left side that lead to pdf printable activities covering:
Math

Reading & Writing

Phonics & Early Literacy

Handwriting

Grammar

Spellings Lists & Worksheets (Gr. 1-5)

Science

Social Studies

Holiday

Puzzles & Brain Teasers

Teacher Helpers

Pre-K and Kindergarten

Make Your Own Worksheets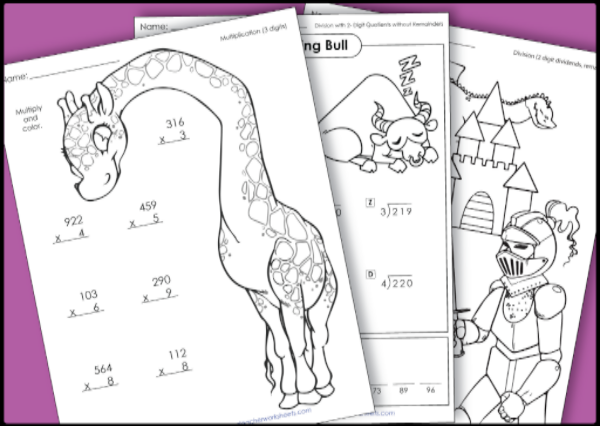 Under each of these categories are further categories and within them are short descriptions and clickable links to:
traditional worksheets

cootie catchers

cut-and-paste activities

foldables

maps

mini-books

scavenger hunts

songs

and more!
Each printable is clearly summarized so there is no wasting time clicking through to see if something might be a good fit for a particular child.
Further, there is a handy icon to click to save worksheets you might want to print later into a virtual file cabinet.

Honestly, there is so much on the
Super Teacher Worksheets
that
even moms like me
who have kids that do not typically relish worksheets can find at-your-fingertips resources that please mom and kids alike. Without question, the more I use the site, the more we discover it is a "perfect" go-to library to supplement our explorations and solidify the kids' skills. Better still,
Super Teacher Worksheets is adding more printables regularly.

Among these, I hope they add a feature to the custom worksheets section that allows you to easily make your own copywork sheets soon and I'd also love to see more Art and Music worksheets added to the copious ELA, Math, Science and Social Studies ones.

Even without such additions, though,
Super Teacher Worksheets is a fabulous resource, and at $19.95 a year it's a reasonable one, too!



Learn More


Where do you find easy, effective printables at-the-tip-of-your-fingertips? Might Super Teacher Worksheets prove to be a perfect printable activity resource library for you?