I have mentioned before that one of the reasons my children ask me to stay on as a part of the Schoolhouse Review Crew is because we love to review new audiodramas by
Heirloom Audio Productions. Thus, it came as no surprise to me that, when an envelope with our review copy of
The Cat of Bubastes came in, my children literally leapt with excitement!
My daughter was the one who opened the package and - grrr- my camera settings were not set to automatic when she did so. Thus, I was unable to capture the moment she saw the CD clearly.


Still, as blurry and bad a the picture of her discovering what was inside the envelope may be, I am sharing it, for, despite the quality of the photo, I think my daughter's delight in finding
The Cat of Bubastes is clear!

Her brothers were just as excited! We had been homebound on "quarantine" for a while when the CD came in, so instead of waiting until our next car ride to listen to it, we immediately popped it in to listen to at home. The next two hours flew by. We all became totally immersed in the story!



What is the Cat of Bubastes about?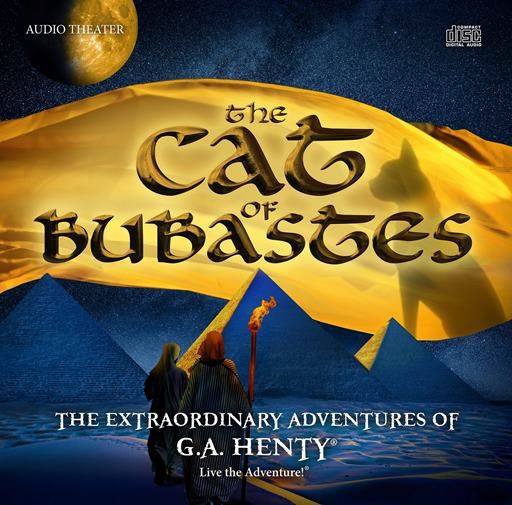 The Cat of Bubastes
is a two-hour audiodrama adapted from G.A. Henty's novel of the same name. In the story, there is a young man, Amuba, who grew up a prince, but was taken to Egypt as a slave after his people were conquered. He and his companion Jethro, who is his protector and fellow captured slave, come under the ownership of Ameres, an Egyptian high priest who is also hungry for spiritual truth.

Ameres treats Amuba and Jethro with respect, despite their status as slaves in his household, and Amuba and Jethro become his faithful servants. They befriend Ameres' son Chebron and become more and more familiar with Egyptina life and culture - including the Egyptian's view of cats as sacred.

Amuba and Jethro also befriend Israelites and learn about the one true God.

As the story unfolds, an honored cat is killed and, thus, the young men have to flee Egypt. They head to Amuba's homeland where he fights to reclaim his throne.

Throughout the story, history and faith come alive with humor and excitement. A star-studded cast, top-notch score, high-quality sound affects, and well-written script work together to capture imaginations.
Extras! Extras! We always enjoy the extras!
Along with our review copy of a physical 2-cd set of
The Cat of Bubastes
, we also received access to a host of online extras. These extras add an extra dose of learning and convenience to
Heirloom Audio Productions.
The extras included:
an MP3 of the production so if our CD's become scratched, we can still listen to the audiodrama on our computer

a Cat of Bubastes E-book, which is long and comes in full-color, so is not something I woud print, but is something I am glad to have so if we ever get an e-reader device that is easy on our eyes, we can read it. (We do not like to read long things on our computer.)

an Official MP3 Soundtrack, which is fun to play to ignite imaginations for dramatic play, etc.

a printable cast poster, which is not anything we are into, but which could be a boon for others

an inspirational verse poster that offers a Scripture verse which illustrates what the main character learns about the character of God

access to Live the Adventure Website, which we like to peek at sometimes

a Study and Discussion Guide that comes as a 47 page PDF, perfect for helping your family dig a little deeper into the story. This guide is well-formated, in full color, and contains a recipe, historical notes, two Bible studies and study materials for each section of the story. It can be used for informal discussions (as my family uses it) or for in-depth study and written answers. Fore each section of the story, the Guide contains three sections:


Listening Well, which are basic comprehension questions

Thinking Further, which are questions that require drawing conclusions or further research

The Defining Word, which lists vocabulary words

The extras also included our favorite: a behind-the-scenes documentary video!
All three of my children LOVE watching such documentaries by
Heirloom Audio Productions, because they like to witness what goes into making the audiodramas, to see how the actors look, etc.
As we watched the video for
The Cat of Bubastes, the children remained riveted to our computer screen - laughing, bouncing out of their seats at times, talking back (in good ways!) to the screen and with one another about what they were watching. I think I had as much fun watching them watch the video as I did simply viewing the video alongside them.

You can get a taste of the documentary in the video below.
What do the children have to say?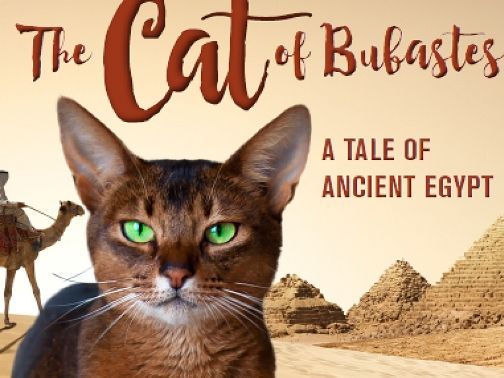 All three of my children (not to mention my husband and I!) thoroughly enjoy
Heirloom Audio Productions and found The Cat of Bubastes to be a little different than the other CD's we've listened to so far, but still, just as entertaining and educational! For the differences lay in the plot line, not in the quality of the
Christian radio theater production.


Indeed, the quality of
The Cat of Bubastes was right in line with the top-notch work by
Heirloom Audio Productions that we have come to know and love. Drama. Humor. Faith. Living history. Music. Theater. It's all in there!
My oldest, ten, has this to say:
The Cat of Bubastes was different than the other Heirloom Audio Productions CD's, because the main character's mom AND dad were dead and the character does not have a special thing that his dad gave him. It also takes place before Christ lived.

I wondered how they would have a Christian message in it. They did, though. I won't say how, because I don't want to ruin the story.



Parts of

The Cat of Bubastes are really funny. For example, once, when a character was going to Egypt, the guards said, "You smell like camels." Another time, a guy was wearing a dye and it had camel urine in it.



I always like the background videos for

Heirloom Audio Productions, too, because I like to see who is behind the characters. In the video for this one, I thought it was funny when they were trying to get the voices right, because they kept adding r's to words because of their accents (usually the characters are from the United Kingdom, but this time they were not.)



I did not like this story as much as

In Freedom's Cause

and The Dragon and the Raven, but I still liked it. I think other people will, too.

His little brother, my six-year-old, said:
I liked that there was no romance in this one! And I liked the WHOLE THING!

A funny part was when they said, "Never mind," and there was camel urine.

There was nothing too violent, but there was excitement when he was in the maze and being chased. The whole thing was history.

The best part was the very end, but I cannot tell why. It would give it away.

I think everyone should listen to this CD, because it has no romance and it's awesome. It's Egypt. It's history. It's fun.
Their sister, nine, exclaimed:
It was funny! I really liked when one character said, "I don't even know what I am wearing." And the other guy said, "What is it?" And the guy told him, "It's something put in camel urine." That's funny and gross.
I also like that there's no romance. In all the other stories, like "the girl up in the tree", the characters married, but this time... I cannot say or I'll spoil it.
I liked that it involved the Israelites. I thought that was funny, because we've been learning about them in our history and faith studies. This story helped me picture the times a little better.
I liked this story A LOT. It is one of my favorites, along with Under Drake's Flag and In Freedom's Cause. It's in my top three. Then, I like Beric the Briton and the Dragon and the Raven. Then, With Lee in Virginia. I like them all! I think other people will, too. I hope we get another! This is one of the reasons we ask our Mommy to review.
Oh, and I liked the video. It was funny how the guy ate paper when he was pretending to be an animal . Instead of eating grass, he ate paper and put his hands on the side of his head like ears or antlers. Sometimes the videos are funnier than the CD's. They also help you get a feel for what it is like to make a CD.

As you can tell, we remain HUGE FANS of
Heirloom Audio Productions and are thrilled to have added
The Cat of Bubastes to our collection. We truly listen to these CD's again and again and again!
Learn More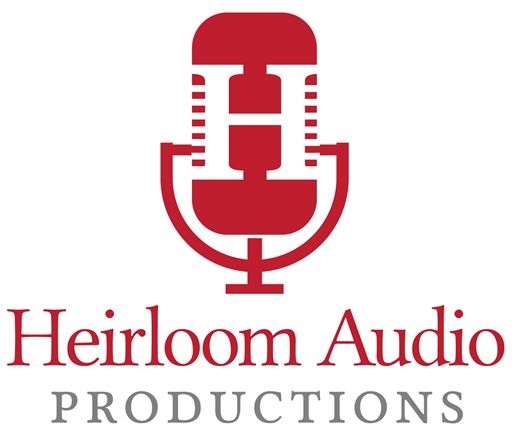 Connect with
Heirloom Audio Productions on social media: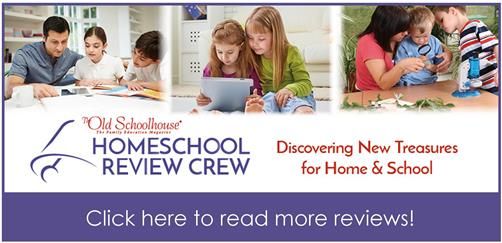 One-hundred Schoolhouse Review Crew families were blessed with the opportunity to enjoy
The Cat of Bubastes. You can click through the banner to see what each of our family's thought.
We so enjoyed traveling back to Ancient Egypt in our imaginations as we listened to
The Cat of Bubastes and cannot wait to see where the next Heirloom Audio Productions CD-set will take us!