This post contains affiliate links.
When my children and I saw that we had an opportunity to receive a package of Thin Stix 6pk of Classic Colors by
The Pencil Grip, Inc. for review, we were psyched! We loved reviewing their Kwik Stix before and were excited to see how the thinner paint sticks would work.
We discovered that the
Thin Stix are much like the Kwik Stix, as they are:
Easy for anyone – from toddlers to grown-ups – to use.
Quick to set up and clean up.
Bright and bold to paint with.


Like the original glue-stick sized
Kwik Stix we tested out before,

these

thinner quick-dry tempera paint sticks have become a staple item for creating art work at home and on-the-go. They pack easily into our bring-along bags, are super simple to use (just uncap, twist up, and paint away!), and clean up in seconds (just re-cap, put back in the plastic tray that comes in their box, and you're done.) There's no need for smocks, drop cloths, brushes, water, etc. Just paper and the
Thin Stix and vibrant art can happen anywhere!
What the Kids Said
My daughter said:
I wanted to do this review because we had done the other

Stix that they had made. Those were thick, but fun, and I thought these ones would be cool. I was right! Because they are skinny, they are easier to paint with. It's almost like I am drawing with markers.

I like that they look like pens, but they are quick-drying paint. They are good for little kids, I realized, because they dry really fast.


Some things I have made with them are a design, a painting of a bowl with soap, a picture of the crucifixion, a paper hat, and wrapping paper. I also painted a picture of the Divine Mercy with them.

The Thin Stix are fun!


My youngest son said:
The

Thin Stix are thin paint sticks that work like markers. I used them when our friends were over to make a battle scene. One of my friends made a moon castle. Our pictures dried quickly.




I wish there were even larger ones, because it would be easier to draw people with a thinner tip. These ones are good for skies, walls, and bigger things.
My oldest son said:
I liked using the Thin Stix . They are super thin compared to the other ones we've used. That means it is easier to draw things. I painted some quick battle scenes from an audiodrama we've been listening to. Then, I put the paintings on my wall. I want to make one to go with each audiodrama.



The

Thin Stix are like super thin glue sticks, but they really quickly and leave paint. So they are easy to use and clean up.

All three of my children have been using our
Thin Stix
as go-to art supplies often. We are still enjoying the thicker
Kwik Stix, too. In combination between the thick and thin sticks, the kids have a lot of fun!

So do friends! Because the
Thin Stix
are so mess free - and are different than other art supplies many children have used - they are always a hit when we have playdates, babysit friends, or gather with families that have younger children. Seriously, we share our Stix with so many folks and every child and parent comments on how cool they are! If you haven't tried
them yet, I'd encourage you to do so. I bet you'll love them like we do.
THIN STIX GIVEAWAY!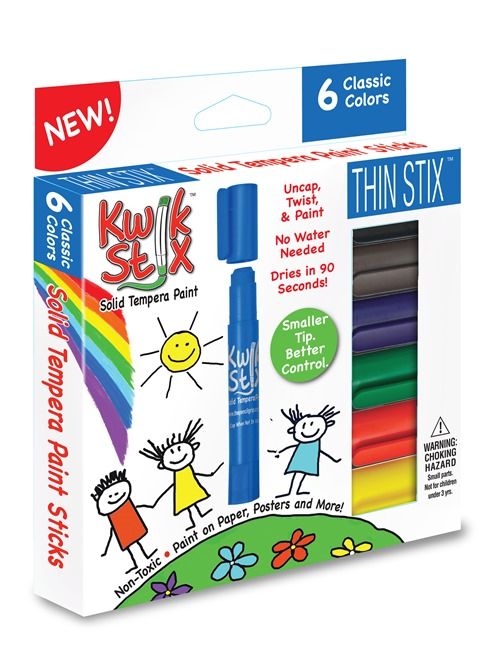 We love our
Thin Stix 6pk of Classic Colors here and are delighted that
The Pencil Grip, Inc. has been generous enough to offer an additional set of these fabulous no-mess, quick-drying paint sticks for me to giveaway to one lucky Training Happy Hearts reader from the United States - maybe you!
(Sorry if you are not a U.S. resident, but this giveaway is only open to U.S. residents.)

To enter, simply leave a comment on this post before midnight EST on May 31 telling me what you'd create with these awesome art tools - which are also sold at select Toys R Us stores and at toyrus.com -and leave an email address that I can reach you at in case you win. (If you don't want to leave your email address in the comment, feel free to private message me it through the Training Happy Hearts Facebook Page.) One winner will be chosen at random and announced on our
Facebook Page as well as through an email. So long as that person responds within 24 hours, the Thin Stix are theirs. If the person doesn't, another winner will be chosen. Good luck!

LEARN MORE


Thin Stix currently sell for $8.49 on Amazon and are available at toysrus.com and select Toys R Us stores, too.
You can find
The Pencil Grip, Inc. on Facebook, Pinterest and Twitter.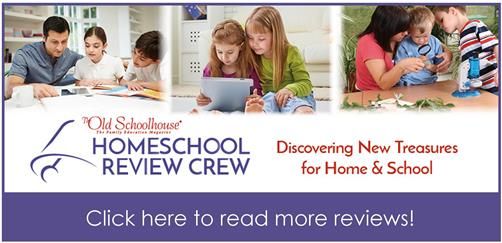 See what 100 Schoolhouse Review Crew families created with
Thin Stix by clicking through the banner.