As soon a my oldest saw the preview clip for Drive Thru History® – "The Gospels" on

the

Drive Thru History® website, he asked, "Can we review it?"
He commented that Dave Stotts, the host of the series, seemed funny, that the filming looked "awesome" with its combination of beautiful panoramas and "cool moving paintings", and that learning about the Gospels from the video series sounded fun.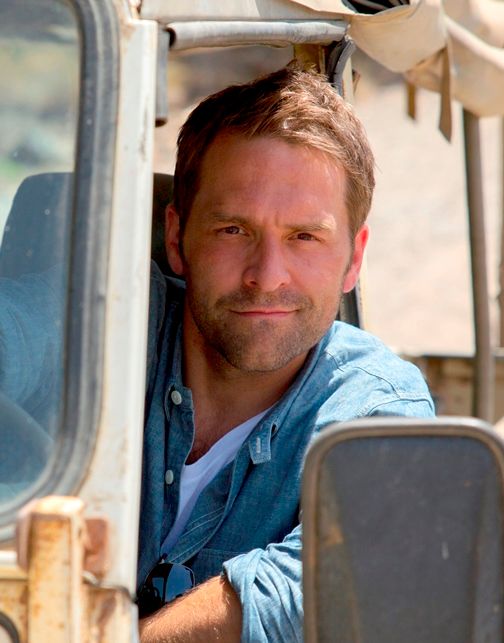 In a nutshell, my son was right!

We were delighted to receive the DVD series in the mail, and soon after the kids finished commenting, "Ooo, that's cool," over the way the 3 CD's sat in the inside covers of a full color study guide book, we popped the first DVD right into our computer.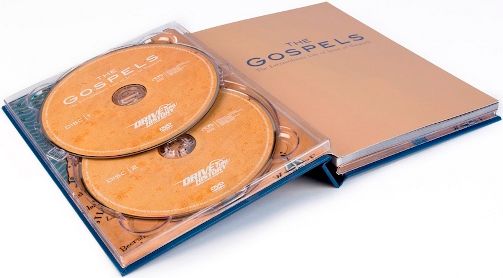 Then, throughout Lent and continuing on through the beginning of this Easter season, the kids and I enjoyed episode after episode of the series.

I appreciated that:
Drive Thru History® – "The Gospels", although geared for 5th graders and up, was suitable for all of my children (ages 6 and up). It made great family viewing, capturing our attention with humor and stunning scenery while delivering facts and backed by Scripture and other historical documents.



Dave Stotts has a quirky sense of humor that made watching history fun. All three of my children loved Dave's humorous comments and the visual humor that he sometime included in the episodes, too.
Accuracy is valued. The series is based on history, not controversial opinions. Facts are presented with references the Bible is quoted with Scripture references.
The videography is stunning. Truly, the filming and editing seemed flawless, the soundtrack compelling, the narration easy to understand, and the scenery breathtaking. The children often commented on the beauty of the on-location filming and liked the paintings and images used, too.
Entertaining, informative, and, at times, truly fascinating,
Drive Thru History® – "The Gospels" has been a hit in our home! Viewing the series seemed perfectly timed for Lent and Easter, but, really, can - and in our home, will continue to be - enjoyed at any time of the year.
A Fabulous Virtual Field Trip

To produce
Drive Thru History® – "The Gospels", Dave and his crew traveled to over 50 ancient sites in Israel in a trusty old Land Rover in order to bring the story of Jesus alive. The result was a beautifully filmed documentary series that allows you to be an armchair traveler as you walk you through the birth, life, death, and resurrection of Jesus in a factual way that mixes accounts from the first four books of the New Testament - Matthew, Mark, Luke, and John - with citations from ancient writings and other historical accounts.

Eighteen episodes, which total about nine hours of viewing time, bring you on a virtual field trip laced with quirky humor and packed with geography, archeology, art, history, and - of course - faith, learning about:
The Historical Landscape

The Announcements

Jesus is Born

Jesus Grows Up

Jesus Starts His Ministry

Jesus Returns to Galilee

Jesus Begins His Miracles

Jesus Teaches with Authority

The Sermon on the Mount

Jesus Travels the Sea of Galilee

Jesus Travels North with His Apostles

A Final Trip to Jerusalem

Jesus Arrives in Jerusalem

The Last Supper

The Trail of Jesus

The Crucifixion of Jesus

The Resurrection of Jesus

Who is Jesus?
The DVD set also included a beautifully illustrated, 118 page study guide which contains:
quotes

summaries

pictures from Dave's journeys

additional Bible readings

study questions for you to use with your family or in a group setting

"Side Roads" sections which give more historical information.

The Kids' Thoughts
When I asked my six-year-old what he thought about
Drive Thru History® – "The Gospels", he said:
I like it all! I like how funny the guy is. He talked about football and Hail Mary's, and he bbq'd something in his car...




I got to see ruins of temples and house and boats...

There would be a boat that Jesus was fishing in and I saw apostle's houses, and I saw the temple. And, I learned that they put paper in the cracks of the wailing wall. I never knew why it was called the wailing wall.
The videos are good, good, good, and funny. People that like humor, faith and history should watch them. I want to watch them again - every day.

My nine-year-old daughter said:
I like the series. It was cool. I got to see ruins without actually going to the places.

I did not like that they did not use actor more though. I liked the scenery, but would like more reenactments, because it's hard to imagine when you just see a house. The art helped, but I think it would be cool if there were more actors.

I liked the car-b-q and how he was in a fishing boat when he was telling us about Jesus fishing. I liked being able to see the places Jesus was.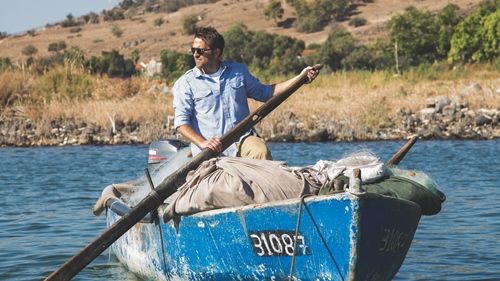 I would recommend this series to people who like history and would like to learn about Jesus. I knew a lot about Jesus before, but I learned history and facts, like that some of the places mentioned in the Bible have been discovered recently

(when there were lower water levels.)






I also like that the DVD case is a book. It's cool.
My 11-year-old son said:
I really like it. The guy is really funny. He is always making jokes. For example, he says "safety first" but walks next to mines, makes jokes about football, cooks his food in his car, and just has a sense of humor.



I like how his car is really old. It looks so funny.


I also like the series, because he's at the places where Jesus lived. It shows what things actually looked like. Things looks kind of like what I thought they would , but Peter's house, the boats, and some other things look different than I how I imagined.

I learned that there were actually two times when Jesus multiplied the loaves and fishes. I had not known about the gentile one at all. I thought it was cool that Jesus made seven extra basket, because seven related to the gentiles and 12 for the twelve tribes of Israel.





I liked the filming, too. The place looks so cool that it almost looks fake. I also like how they made the paintings move. The music at the beginning and end of each segment is cool, too. It is exciting and makes me want to watch more. I just like it so much.

I like how the study guide helps you find the places you were on in the DVD, because it is split into parts, - one part for each part of the DVD, and I honestly think it is smart because you can keep a bookmark in a book, but cannot literally put one in a DVD. The photos and paintings in the guide - and in the film - are beautiful. I like looking through the guide.

I would recommend this series to anyone. I want to watch it again all in one sitting, but Mommy would not let me, because it is nine hours long.
Learn More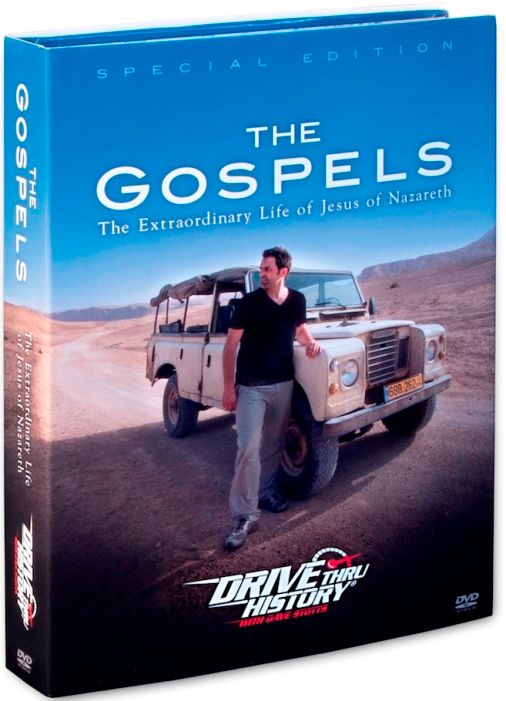 Want to know if
Drive Thru History® – "The Gospels" would be a great fit for your family? Access a FREE EPISODE
on

the

Drive Thru History® website.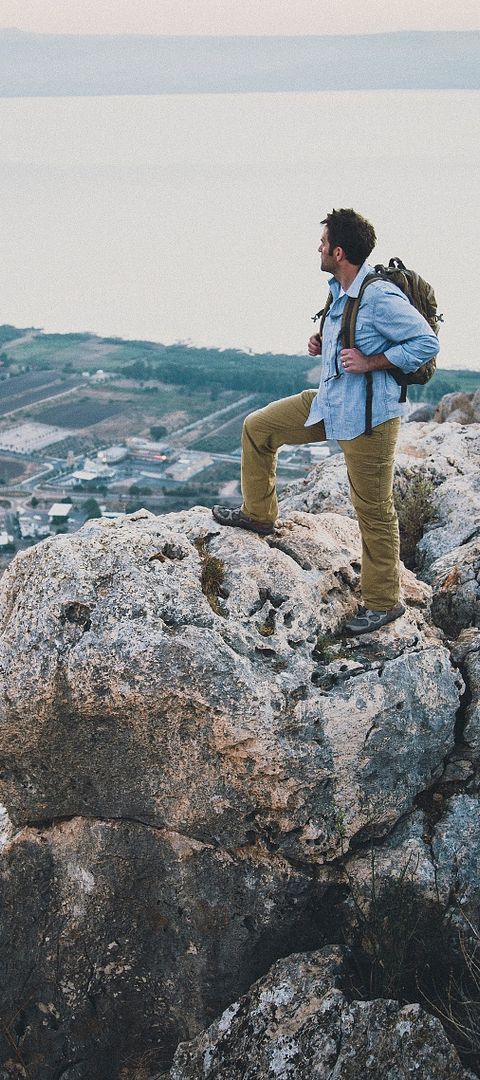 Find beautiful images, teaching, and video clips at the
Drive Thru History®
blog.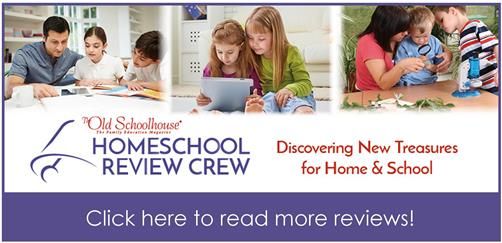 Read what 100 Homeschool Review Crew families though about
Drive Thru History® – "The Gospels" by through the banner above.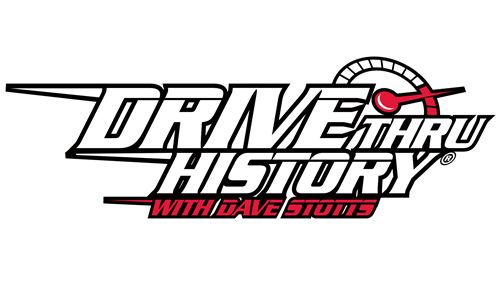 View clips of other
Drive Thru History® series which are based on the Holy Land, American History, and Ancient History.

Get social with
Drive Thru History® on Facebook, YouTube, and Instagram.